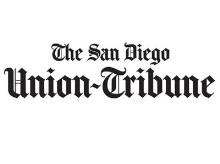 From David Garrick, San Diego Union Tribune. Says mini-dorms are not a problem in University City compared to the area around SDSU. Quotes UCPG's Janay Kruger who mentions Neighborhood Watch; refers to CAPP, lack of transportation, and home prices as contributing factors. Excerpts:
UCSD isn't as vulnerable to the chronic and worsening mini-dorm problem experienced near San Diego State, where neighborhood leaders have identified more than 800 such properties.

Several factors make rowdy rooming houses less common near [UCSD] campus.

They urge affected residents to contact property owners. For complaints about noise or parties, residents can also call the Police Department's non-emergency number, (619) 531-2000. Such calls identify the houses for the potential $1,000 fines under the city's Community Assisted Party Program.
Read entire article at http://www.sandiegouniontribune.com/news/2016/mar/21/minidorm-ucsd-sdsu-rooming-house/?#article-copy; subscription may be required.
Related post: Why call police about party houses? https://www.universitycitynews.org/2016/02/25/why-call-the-police-about-party-houses/
Learn more about University City's Neighborhood Watch program at https://www.universitycitynews.org/neighborhood-watch/