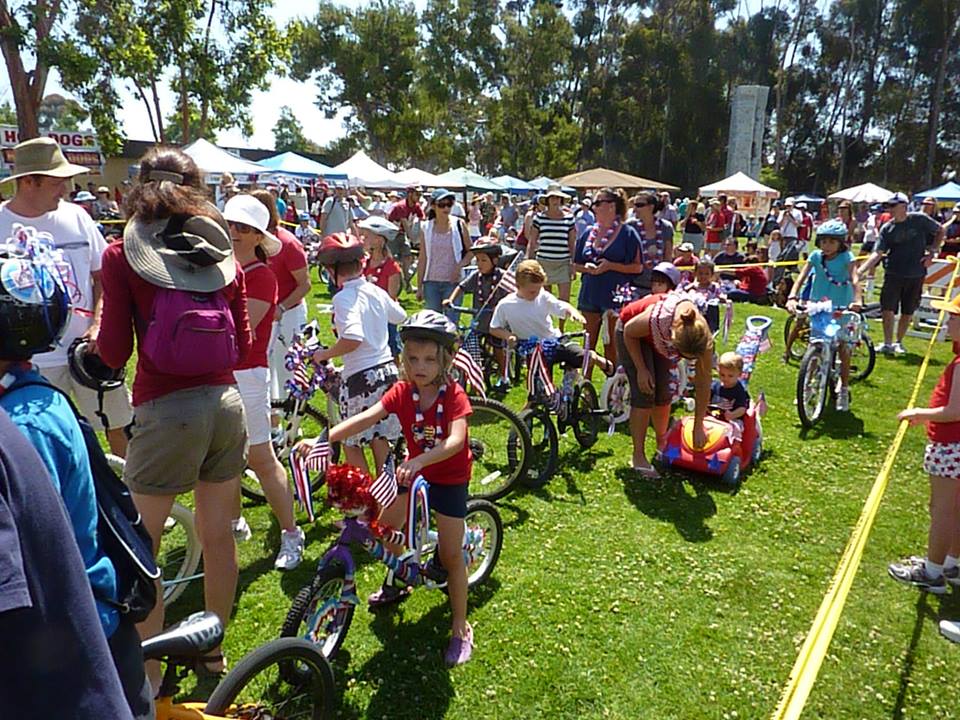 Courtesy of George Odero, University City Celebration Committee:
2016 marks the 28th anniversary of this favorite community event at Standley Park on Governor Drive in University City that has something for everybody.

The day starts off with the One Mile Fun Run and 5K Run at 8 AM, with registration from 6:30-7:30 AM. As soon as you're done walking, running, or cheering on the participants, head on to the Pancake Breakfast.

From 8:30-10 AM, local volunteers cook up delicious pancakes and sausages, served with juice or coffee. The Pancake Breakfast is free for all walk/run participants, or $6 per person.

The Standley Marching Band will lead the way at 10:30 AM for the Bike/Pet Parade that always brings a smile to everyone's faces.

Noon through 4 PM is when all the rest of the action takes place: entertainment, games, food and vendor booths, Book Barn, and the popular beer garden. Kids will enjoy games all day, including a Rock Wall, Slug-a-Thon, Dunk Tank, and Inflatables.

Make sure to be around for the Cannon Ball Contest at 2 PM. Kids and parents alike can participate in Family Field games throughout the day, and the Photo Scavenger Hunt beginning at noon (register starting at 10:30 AM).

Music and entertainment is scheduled throughout the day, including the Polynesian Dances from 12-1 PM. For evening entertainment, the band "Y3K" performs from 5 – 7 PM.

Leave your car at home! Trolley pick-up and drop-off points will be located along Governor Drive form 11 AM to 7:30 PM.

Many volunteers are needed for the event. For more info and to sign-up for the walk/run, go to www.universitycitynews.org/uc-4th-of-july/.
---
To view related posts, visit https://www.universitycitynews.org/category/university-city-news-ucca/
Notes: Join UCCA today at https://www.universitycitynews.org/join-ucca-today/
If you have a news item to share, please submit your story through UCCA's Contact Us link at https://www.universitycitynews.org/contact-us-or-volunteer-in-uc/
Review article guidelines at https://www.universitycitynews.org/ucca-newsletter-archives/
What do Facebook, Twitter, Nextdoor, ImproveUC and UCCA have in common? They are all ways neighbors can connect with neighbors and the University City community. Create a post, start a conversation, share the news, organize an event, keep in touch, take a look: