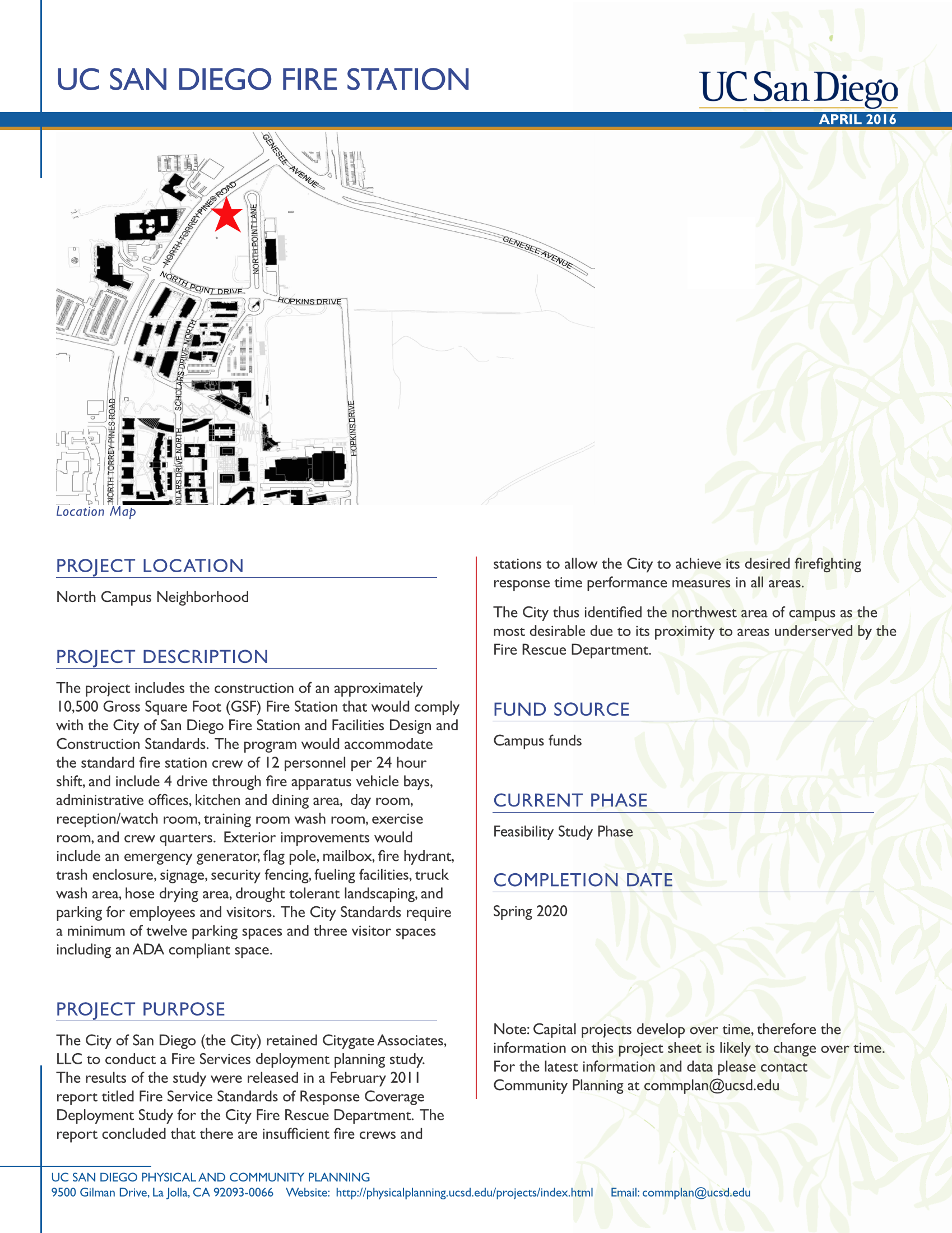 From San Diego Union Tribune, David Garrick, January 4; excerpt:
A long-awaited fire station might finally be coming to the rapidly growing campus of UC San Diego, university and city officials said this week.

The station was among 19 new facilities recommended in a 2011 independent consultant's report that declared emergency coverage inadequate in several parts of San Diego, including the neighborhoods around UCSD.

And the new station has become even more important in the wake of the City Council's decision last month to delete from planning maps the controversial Regents Road Bridge, which could have shortened emergency response times in the area.

Since the 2011 study, city and university officials have discussed a partnership where the university would provide land and pay for construction of the new station, while the city would fund operations and maintenance.
---
Read the entire San Diego Union Tribune article at http://www.sandiegouniontribune.com/news/politics/sd-me-ucsd-station-20170104-story.html
For related posts, visit https://www.universitycitynews.org/category/sdfd/