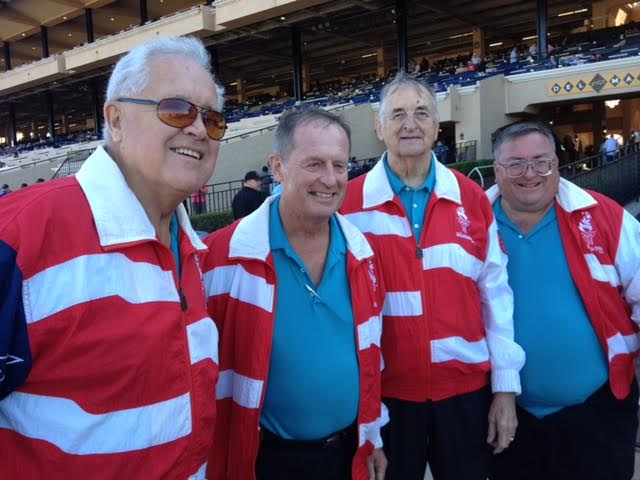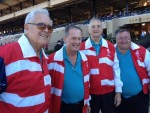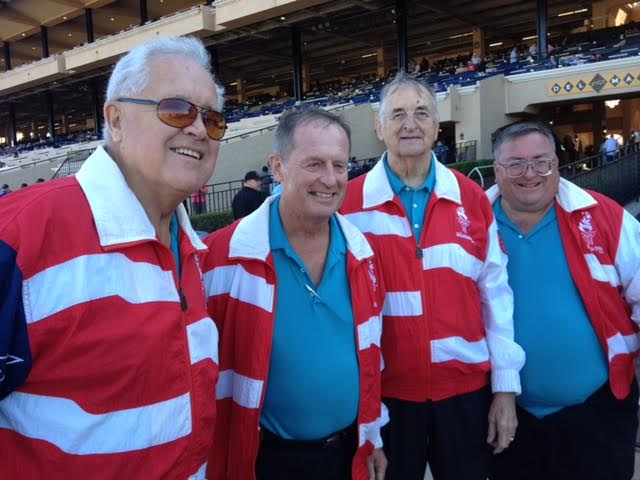 The sad news of the recent passing of Dr. Ernie Lippe, husband to UCCA's longtime volunteer and friend Sandy Lippe, means our community has lost a most devoted long-time resident who has been part of and participated in making south University City a proud community.
Ernie and barbershop quartet Tuesday Night Alibi performed often in University City and San Diego, including at the Del Mar Racetrack, the Library on Governor, and most recently, at the Holiday Tree and Menorah Lighting at Standley Recreation Center in December.
We were privileged to have known Ernie and appreciated his love of music and his jokes and storytelling. He will be missed.
Pictured: Tuesday Night Alibi members Ernie Lippe (left), Kerm Taylor, Tony Coe, and Lonnie Folsom.
Related post at https://www.universitycitynews.org/2016/08/11/wed-aug-24-another-free-concert-in-university-city-local-barbershop-quartet-entertains-at-library/
---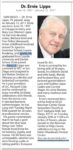 As published in the San Diego Union Tribune January 18, 2016:
Dr. Ernie Lippe passed away on January 12, 2017. Ernie's memorial Mass will be held at UCSD Newman Center (Good Samaritan Church) at 4321 Eastgate Mall, San Diego, 92121 on Tuesday, January 24th at 11:00 a.m.
In lieu of flowers, please donate to the Newman Center at http://www.catholicucsd.org or the Helen Woodward Animal Center.
Share condolences and sign the guest book at http://www.legacy.com/obituaries/sandiegouniontribune/obituary.aspx?n=ernie-lippe&pid=183634189