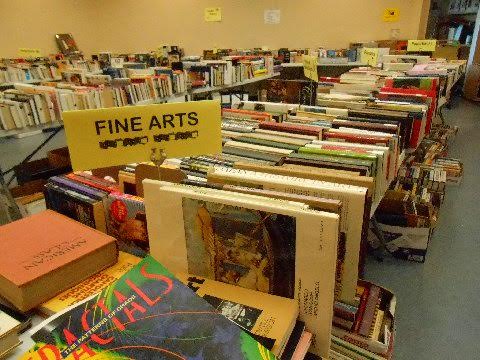 Courtesy of University Community Branch Library, 4155 Governor Drive, 858-552-1655, www.sandiego.gov/public-library; now open Saturdays from 9:30 AM to 6 PM!
Adults
Qi Gong (Chi Gong) is a simple preventative health method of relaxing and harmonizing the body. These gentle exercises are suitable for any age and health condition. Every Monday @ 9:30 – 11:30 a.m.

Zumba for Special Needs and Beginners led by Lis Garces (licensed Zumba instructor since 2007), Founder/Director of the Juan Carlos Organization providing dance therapy exercise for the Special Needs Community. Every Monday @ 1 – 2 p.m.

Adult Yoga Gentle exercises to aid flexibility and improve concentration. Bring your own mat or towel. Every Thursday @ 4 – 5 p.m.

Accordion Club meets the second and fourth Saturday of each month. All are welcome! Saturday, February 11 & 25 @ 9:30 a.m. – 12:30 p.m.

Concert: Dapper Dixie is comprised of local musicians and will delight the audience with the uplifting sound of good old-fashioned Dixieland Jazz music. Wednesday, February 1 @ 6:30 p.m.

CERT Meeting educates individuals about disaster preparedness for hazards that may impact their area. Tuesday, February 7 @ 6:30 p.m.

Chair Sit Yoga is a gentle form of yoga that is practiced sitting in a chair or standing using a chair for support. Get fit where you sit! Tuesday, February 7 & 21 @ 2 p.m.

University City Community Association (UCCA) monthly meeting features updates from community leaders such as Fire and Police; and provides Open Forum for residents to express concerns and contribute to University City quality of life. All are welcome. Wednesday, February 8 @ 6 p.m.

Free Nutrition Class for Seniors. Join the Jacobs & Cushman Food Bank for a fun-filled, six-week course tailored to senior fitness, health and nutrition! Sign up now! Class size is limited. Please call (858)552-1655 to RSVP. Friday, February 3, 10 & 17 @ 1 p.m.

Pet-friendly Gardening will show you how to turn your yard or garden into a safe environment for your pet. Presented by the Master Gardener Association of San Diego County. Saturday, February 18 @ 2 p.m.

UC Book Club will be discussing Japanese Lover by Isabel Allende. Wednesday, February 22 @ 2 p.m.
Children's
Live! Homework Help. A volunteer will be at the library to help with homework. Tuesday & Thursday @ 2:30 p.m. to 4:30 p.m.

Join us for Preschool Storytime for Kids; stories, crafts, finger plays and songs. Every Thursday @ 10:30 – 11:30 a.m.

A Makerspace Craft Station is available in the Children's Area with a different craft each week. All week long (Monday – Saturday).

Tales for Tails" is designed to help children improve their reading skills and confidence in reading out loud. Children can read aloud to trained and certified therapy dogs. " First Saturday of the month, February 4 @ 10 a.m.

Book of Hearts craft. Choose your own assortment of colors for the heart-shaped pages and then decide how they should be layered within the cardstock cover. You can complete your craft with a message for that special Valentine's. Please call (858) 552-1655 to RSVP, space is limited. Wednesday, February 8 @ 2 p.m.
Tweens/Teens
Video Game Fridays, Wii gaming with your friends, Get your game on! Every Friday @ 3 – 4 p.m.
Friends of the Library Book Sale
Thursday, February 2 from 1 p.m. – 5:30 p.m.

Friday, February 3 from 9:30 a.m. – 5:30 p.m.

Saturday, February 4 from 9:30 a.m. – 5:30 p.m.
---
For related posts, visit https://www.universitycitynews.org/category/library/
Notes: Many thanks to the Friends of the Library for their generous sponsorship. You, too, can be a Friend; ask at the Check Out Desk. Please call the library to confirm any given program and holiday hours. Changes are rare, but may occur.