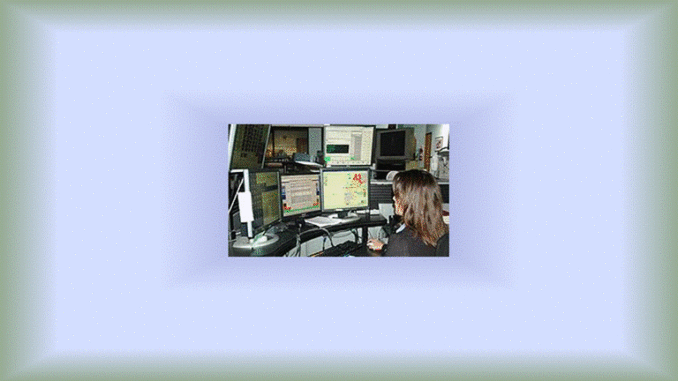 Courtesy of Barbara Gellman, Neighborhood Watch:  For your information regarding the wait times when calling in to report to the police non-emergency number. The response is from Captain Jerry Hara, who is in charge of the dispatch program among other things.
On October 17th, we changed over our entire computer dispatch system from a 25 year old command text based system to the new Intergraph multi-window based  system.  The change was long overdue and needed for the future.  However, the transition period will take some time for dispatchers to get used to the new system.   Each week things are getting faster and better, but even with the weeks of training we provided, it will simply take a couple months to get back up to normal speed.

If you could imagine, here is what happen our dispatchers' world:  Their old command line based computer like an old DOS computer had  one small 15 inch black and white screen.  They had one message box and had all the computer commands down perfectly.  They could answer and dispatcher calls very quickly using free form commands on a command line.

Now, we have replaced the DOS computer with a four 24 inch multicolor screens and a windows based system that requires lots of moussing.  There are multiple message boxes all over the screen and now there are all new commands.  It's a whole new language for dispatchers who have only known the old way for 25 years.

When we implemented the new system, it was imperative we allocate must of our resources to 911 to ensure the emergency calls were handled in a timely manner.  This did take away from admin call staffing.  We are getting faster and better each week and our admin average is down to 5-6 minutes.   We are adding 3 more phone dispatchers in the next two weeks and were approved to hire and add 9 additional phone dispatchers.  By February, our non-emergency line performance will be exceptional with additional staffing in the phone room and a dispatcher team that has finally mastered the new system.
If you have an emergency, dial 9-1-1.
Non-Emergency Calls, 24 hours, call 619-531-2000.
For an emergency from outside of San Diego, call 619-531-2065.
For related posts, visit https://www.universitycitynews.org/category/neighborhood-watch/