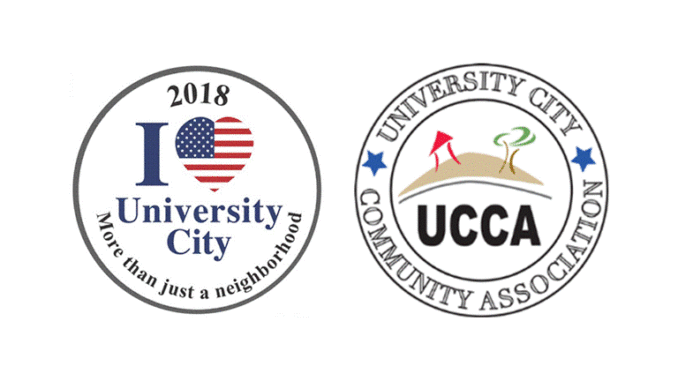 Happy New Year! I hope you and yours enjoyed a most wonderful holiday season. UCCA's Tree / Menorah Lighting was such a delight. This year the tower lighting was provided, at no cost to us, by the folks building the Mid-Coast trolley line. Many thanks to Darlene Ventimiglia, her crew of elves, and the very efficient Standley Park staff, led by Roger Hughes, Standley Park Recreation Center Director.

A "Super Bowl" champion will be crowned the first Sunday in February…and sports fans will be getting their popcorn ready to watch college basketball hoops as "March Madness" approaches. Hopefully our local universities will have qualifying teams in their respective conference tournaments. And for those who enjoy winter sports, let's not forget the Winter Olympics start on February 8th from Seoul, Korea.

In just a week or two, pitchers, catchers and other invited baseball players report to Padre's Spring training in Peoria. Lots of great sports television and events to look forward to this month.

Planting and preparing for our Spring gardens…if there's not too much rain…will get some of us outside and provide those who might need exercise a very good option to pursue. Particularly if exercise may have been a "new year's resolution"! Keeping a balanced perspective in life away from the questionable things going on in Washington, D.C. and Hollywood may be difficult for some.

Speaking of Hollywood, awards programs acknowledging movies and television might also be a way for some to avoid the almost daily reality of the many horrific natural tragedies and people-made travesties which have which affected our country this past year and continue to inundate the news media.

UCCA wants to encourage you to consider attending one of the two free special informational meetings called "Senior Scam Stopper", coming up in February and March. On February 23, at the JCC, Scott Peters office will be the host. On March 16, UCCA, in conjunction with Assemblyman Todd Gloria's office, will be hosting the additional seminar at our library on Governor Drive.

With no formal meeting in December, your UCCA Board members still managed to stay on top of our local issues. The planned huge Genesee Avenue sewer line has been delayed…but we can't say eliminated, at this time. The relocating of the recycle bins in front of Swanson Pool is still a major issue. The Standley Park Recreation Council has recommended removal of the bins and replacement with smaller receptacles around the park area. City Park and Recreation, in the interim, has arranged for seven days a week pickup. Thank you to Marilyn Stern and Berenice Garcia (our new UC area manager), for your help. We bid farewell and best wishes to our good friend Johnny Chou who has been re-assigned to a South Bay Park and Recreation Center manager role.

"Improve UC", also known as UCCF, (University City Community Foundation), recently elected Ruth DeSantis as their new president. Congratulations Ruth! A big shout out to Greg Zinser for his past leadership and personal efforts.

UCPG (University Community Planning Group), will be having elections at their March meeting. Longtime serving chair Janay Kruger will be "termed out", as well as two South UC representatives. (See Nancy Groves article, page 13 of the print newsletter, for more information on their upcoming elections and possible "land sales" in UC.)

Councilmember, and San Diego City Council president pro-tem, Barbara Bry addressed her constituents at University City High School on January 25. We appreciate all she's doing to find solutions to the many challenges our City faces. Take a minute or two to read her column on page 5 of the print newsletter.

Our congratulations go out to CA State Senator, Toni Atkins on her election as president of the CA State Senate, and to CA State Assemblyman Todd Gloria for his appointment as the Democratic whip. SD County Supervisor, Kristin Gaspar, was elected by her peers to serve as president of the County Board of Supervisors…and UCCA owes her and her representative Corrine Busta a big thank you for supporting our 2018 Neighborhood Reinvestment Grant (new street banners and electrical box painting costs).

Governor Brown recently released his proposed 2018-19 budget, which included a $13 billion reserve fund. Hopefully some of the monies allocated for K-12 public schools, (which were increased), will provide San Diego City Schools with much needed relief to avoid or at least minimize necessary future reductions in educational services.

Our new and returning UCCA members were sent thank you notes and attractive "I Love University City" decals. A special thank you to our 2018 UCCA corporate sponsors (see membership page in the print newsletter). If you have not renewed or joined UCCA for 2018, I encourage you to do so…it's a small, but very significant way to show you care about your community.

Our next UCCA meeting will be held on Wednesday, February 14…bring your "sweetheart" with you and enjoy some special refreshments and catch up on all the current community issues. Remember, University City "is more than just a neighborhood".
Barry Bernstein is currently president of University City Community Association, elected in November 2017.
The February print newsletter is online in PDF form and available at https://www.universitycitynews.org/ucca-newsletter-archives/