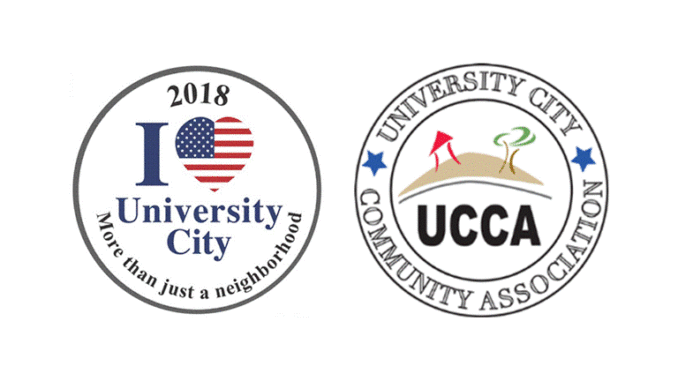 University City Community Association meets Wednesday, February 14 from 6 – 7:30 PM, at the University Community Library, 4155 Governor Drive.
This is a community meeting featuring law enforcement, fire-rescue service, legislative and other community leaders. All are welcome.
University City Community Association (UCCA) is a non-profit (501c4) organization funded through membership dues, which provides and promotes the civic, cultural, social, educational and recreational development and improvement in University City; and provides a forum where the interests of residents may be expressed and contributions made to the protection of life and property in the community. UCCA is the source for University City News.
UCCA membership dues help to support many local worthwhile organizations, (i.e. public schools' fundraising, Standley Park, EdUCate, Neighborhood Watch, lmproveUC, Buy Local) as well as many special projects and activities such as street median beautification, pedestrian and motorist safety, painted electrical boxes and street banners, 4th of July Celebration, summer concerts, December holiday tree lighting, and our monthly newsletter delivered to your south UC home and/or business, libraries and recreation centers.
If you have an agenda item to suggest, please call UCCA's voice mail 858-412-0786; or use the Contact Us link at https://www.universitycitynews.org/contact-us-or-volunteer-in-uc/