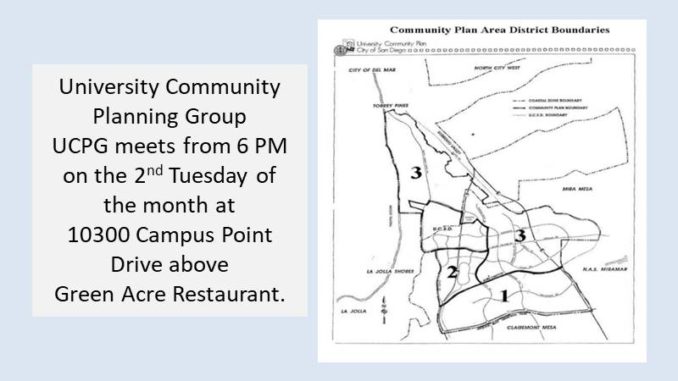 University Community Planning Group (UCPG) will meet on Tuesday, July 10 at 6 PM at Green Acre Campus Point, 10300 Campus Pointe Drive, 2nd Floor, San Diego, CA 92121. Large parking lot, no charge. All are welcome.
Agenda items include a presentation by State Senator Toni Atkins who will speak and answer questions on issues important to the community.
Other agenda items include an Information Item from Steve Kalvelage and Ariane Jansma regarding a Curie
Elementary Joint Use Park; and updates on SANDAG / Mid-Coast Trolley construction.
The full agenda is available at https://www.sandiego.gov/planning/community/profiles/university/agendas
For related posts, visit https://www.universitycitynews.org/category/ucpg/