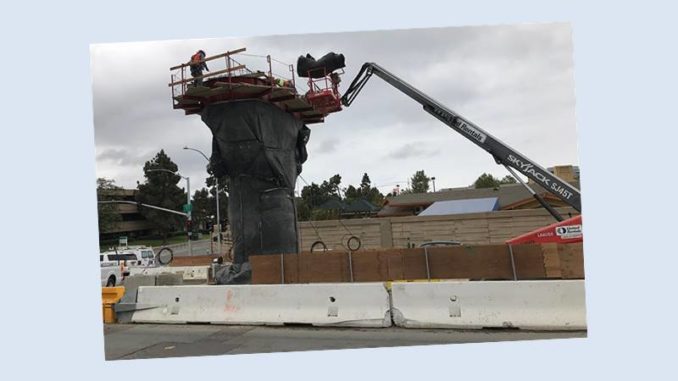 SANDAG announces that Mid-Coast Trolley construction column work along Genesee Avenue is expected to be completed in July 2018. For the next phase of work in this area, the construction team will install girders from August to October 2018. This construction will require closures of east and westbound traffic at six intersections, starting at Regents Road and moving south to Eastgate Mall, Executive Drive, La Jolla Village Drive, Esplanade Court, and the UTC Transit Center. Work has also begun on the station foundations, including the station at Executive Drive.
Because construction schedules and road closures are subject to change, residents are encouraged to contact Shift for traffic plans and detours. For more information on the project, visit www.KeepSanDiegoMoving.com/MidCoast
For information about this work and other construction schedules call Shift at 844-SHIFT-SD. For additional information about the Mid-Coast Trolley project call 877-379-0110, email midcoast@sandag.org, or visit KeepSanDiegoMoving.com/MidCoast
Si desea obtener información en español, por favor comuníquese al (619) 699-1950 o pio@sandag.org.
In compliance with the Americans with Disabilities Act (ADA), this document is available in alternate formats by contacting the SANDAG ADA Coordinator, the Director of Administration, at 619-699-1900 or 619-699 -1904 (TTY).
For related posts, visit https://www.universitycitynews.org/category/transportation/