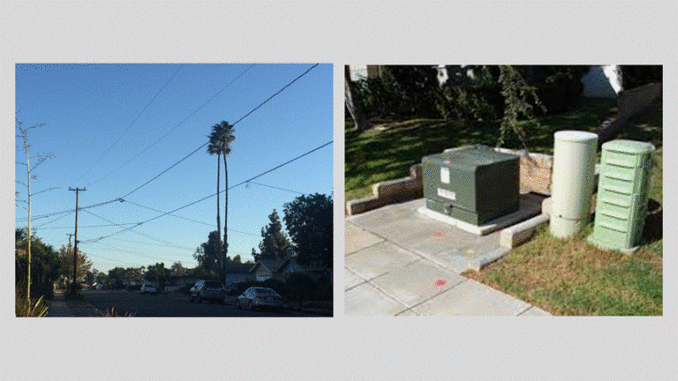 From UCCA President Barry Bernstein: On Tuesday, January 29, 2019, the San Diego City Council approved the undergrounding of overhead utility lines for Residential Block 1S on the southwest side of University City (refer to map included at end of post). Ruth DeSantis, UCCF president and longtime advocate for expediting the undergrounding, spoke at the hearing and urged the Councilmembers to approve the agenda item, citing safety concerns in the event of a fire or earthquake.
Joining Ruth in Council chambers were fellow UCCF Board members Ryan Ahearn and Mack Langston, along with many other University City residents who took time from their day to show support for the undergrounding project. Among those was former City Council President, Harry Mathis, who made an impassioned plea for approval and punctuated it by asking residents in attendance to rise en masse as a show of support. Councilmember Bry made the motion for approval and it passed unanimously, with Councilmember Cate in absentia.  
Undergrounding staff said the Residential Block 1S project is expected to take conservatively 2 years and the City will require access to homeowner's exterior electric panels in writing. How quickly the project progresses will be determined, in part, by homeowner cooperation.