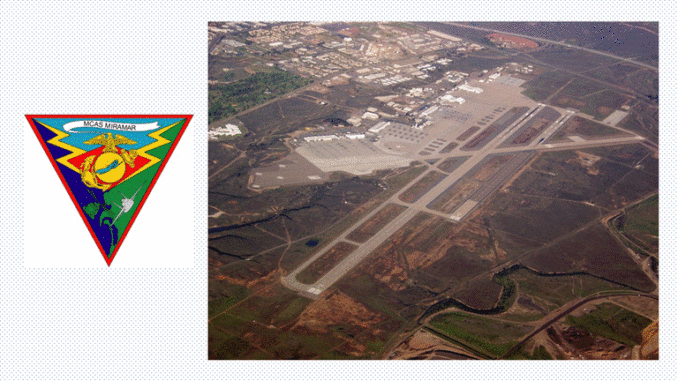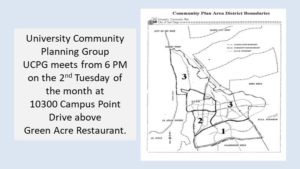 University Community Planning Group (UCPG) meets on Tuesday, May 14, 2019, at 6 PM at the Alexandria Building, 10300 Campus Point Drive, 2nd Floor Conference Room, San Diego, CA 92121. This month's meeting features a presentation by Colonel Charles Dockery, Commanding Officer, MCAS Miramar, at 6:20 PM according to the agenda. UCPG meets in the same building as the Green Acre Restaurant in the 2nd floor meeting room above the restaurant. It's a nice venue with ample free parking. There is a lobby space outside the meeting room; refreshments provided. All are welcome to arrive early for networking.
The University Community is undergoing a Community Plan Update. The UCPG meeting features a public comment section during which community members can speak directly to the UCPG planning group volunteers about what they would like to see in the new community plan.
The May 14 2019 UCPG agenda is posted on UCCA's website at https://www.universitycitynews.org/2019/05/10/planning-group-ucpg-agenda-may-14-2019-features-presentation-by-co-mcas-miramar/ and should be posted on the City's website on Monday at https://www.sandiego.gov/planning/community/profiles/university/agendas
This is a public meeting so please spread the word and bring a friend. All are welcome to arrive early for networking.