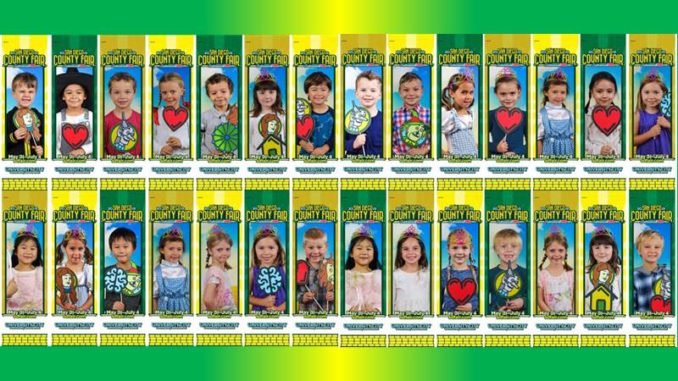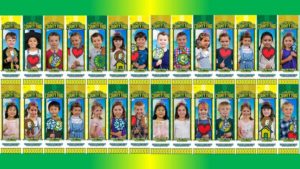 Have you seen them? University City's County Fair banners feature Curie Elementary students this year; you'll see them throughout University City on UCCA's display light poles. The 2019 San Diego County Fair invites guests to skip down the yellow brick road and enter an "Oz-some" world inspired by L. Frank Baum's classic tale, "The Wonderful Wizard of Oz." Visitors will journey to the Emerald City, meeting magical new friends along the way. Warm your heart creating new memories with your friends and family. With all of the adventures you'll encounter, you'll discover, "There's no place like the Fair." For more information about the 2019 County Fair, visit sdfair.com.
This year's County Fair banners, which feature Curie students, were provided courtesy of the SD County Fair and will be given to the students as a keepsake once the Fair has concluded. There are 28 banners featuring Curie students displayed throughout UCCA's banner district; can you find them all?
---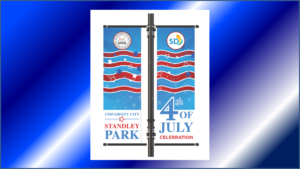 Vendor booth space available. The 4th of July UC Celebration banners are also on display. The Celebration planning committee is looking for vendors for the 4th of July Celebration at Standley Park, 3585 Governor Drive, in University City. We are interested in community groups and businesses, both large and small. Food, arts & crafts, clothing, activities, clubs and community groups … we need lots of booths to create our Celebration festival atmosphere. The vendor booth application is available on the UC Celebration website at https://uccelebration.com/; early bird discount available through May 31.
University City's all-time favorite annual event returns for the 30th time. It's all day, July 4th, from 7:30 AM to 7 PM at Standley Park, 3585 Governor Drive. UC Celebration activities include a 5k Race and 1-Mile Fun Run, Pancake Breakfast, Pet & Bike Parade, Snow Play, and the UC Car Show. Throughout the day there will live entertainment, vendor booths to shop at, raffle baskets to win, the Book Barn, free Swanson Pool swim time, games for the children and fun field games for everyone, Beer & Wine Garden, plus food, food, food! The trolley will also be providing free transportation up and down Governor Drive.
The UC Celebration planning committee is hosting a meeting on Wednesday, June 5, at 7 PM at Standley Recreation Center, 3585 Governor Drive. Please join us and help to make the 30th Anniversary UC Celebration the best ever! All are welcome. For more information, visit the UC Celebration website at https://uccelebration.com/