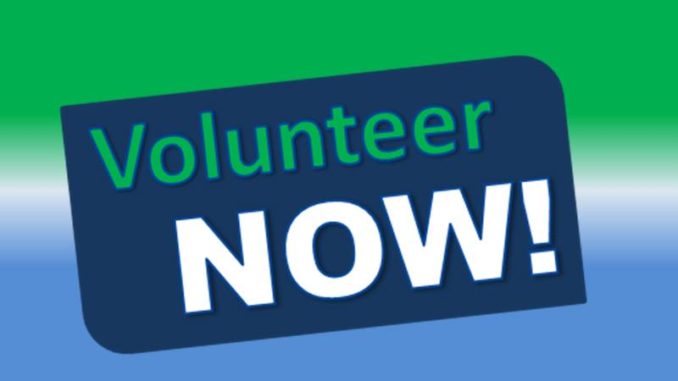 At our local public schools, volunteers act in a variety of capacities, including tutors/mentors, provide assistance in the classroom, participate as senior exhibition panel members, participate on business/community partnership advisory boards, assist in the main office, in the library/media centers and with fundraising efforts for school foundations, scholarships, and field trips. For volunteer opportunities at your local school, contact that school. Here are a few opportunities in our local area:
University City High School: A little less than two years ago, after the Parkland, Florida school shooting, Principal Olivero sent out a request to our UC community to help create an on campus "neighborhood watch" program. With this call out, UCHS had four amazing retired seniors agree to become senior "ambassadors" to the school. Not only did our UC seniors provide an extra pair of eyes on campus, they also immersed themselves into the fabric of the school. They did this by visiting classes, talking to students and staff, and by helping around campus when needed. I believe our students, staff, parents, and seniors came to fully enjoy our "neighborhood watch" program on campus. UCHS again extends this opportunity by asking our senior UC community for a couple seniors that have 2-3 hours free a week to join as Senior Centurions. We believe our seniors will enjoy this relationship with their local high school as there is nothing better than to be around an energetic and vibrant school community. If you this you would like to explore this opportunity, please email Principal Jeff Olivero at jolivero@sandi.net or drop by school.
Curie Elementary: Do you like to hear a good story? Curie Elementary School has a dedicated team of volunteer reading tutors who work with students who need more practice reading. The "Everyone A Reader" (EAR) program is a successful and positive way to support children in the process of learning to read. We need your help! Dedicating one hour a week to help children improve their reading skills will make all the difference. Please contact Valerie O'Neill at 858.452.0548 or voneill1@yahoo.com for more information.
Doyle Elementary: Doyle's "Everyone A Reader" (EAR) program is recruiting tutors wanting to make a difference in the life of a child in University City. Doyle Elementary is seeking reading tutors for the 2019-2020 school year. Tutors will read with students who have been identified by their teachers as needing help. Training is available through San Diego County Office of Education at community sites or at Doyle School. The tutoring commitment is about 2 hours, one morning a week (Thursday or as a sub) during the school day, October through May. Materials are provided and you'll be working with the same students each week. Tutors substitute for one another for appointments, traveling and unexpected events! For more information contact cidunlevy@sdcoe.net, coordinator of the "Everyone A Reader" program. For information specific to Doyle, please contact Carol Parham at cjparham@gmail.com or 858.864.3141.
University City High School Kelsey's Closet at UCHS:  The UCHS PTSA is collecting clothes, gently used shoes, backpacks, and more for students in need. Kelsey's Closet, named after Kelsey Feinstein who thought of the program, will help provide a means for students to obtain items they may not have funds for, and feel comfortable in being part of high school life. High school appropriate items can be dropped off at the school front office, or contact Kelsey at kelsey@san.rr.com for pickups. Items not appropriate for high schoolers will be re-donated to other charities.
EdUCate's Oktoberfest: On Saturday, October 12, 2019, EdUCate! will host its 11th Annual Oktoberfest at Standley Park at 3585 Governor Drive. There will be games, food, beverages, music, a bake sale, booths and a beer & wine garden. Each year Oktoberfest attracts thousands of San Diego parents, educators, and community members to this fun-filled afternoon that raises money to improve the quality of education in University City public schools. Volunteer today! For information, visit https://www.uc-educate.org/events/oktoberfest/
---
News!!! Welcome Curie Elementary's New Principal: The University City community welcomes Dr. Cynthia-Smith Ough as the new principal at Curie Elementary. She has experience as an elementary school principal for nine years, and looks forward to bringing the best practices she has learned to Curie's students. Ough is fondly known as "Dr. O" (let's not confuse her with UCHS principal Mr. O). Please welcome Dr. O to the UC community.
---
For related posts, visit https://www.universitycitynews.org/category/uc-cluster-schools/