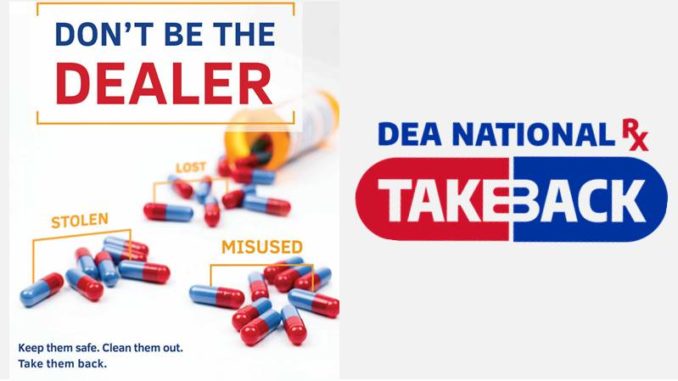 Too often, unused prescription drugs find their way into the wrong hands. That's dangerous and often tragic. That's why it is great to see thousands of folks from across the country clean out their medicine cabinets and turn in, safely and anonymously, a record amount of prescription drugs during Prescription Drug Take Back Day.
Northern Division is hosting National Prescription Drug Take Back Day on Saturday, October 26, 2019, from 10 AM to 2 PM at the station located at 4275 Eastgate Mall in University City/La Jolla.
The collection site will be directly in the front of the station. All you have to do is bring your items, drive up following the cone pattern and hand the items to the officers. We will place them into a bag within a box and once full, the box will be sealed for transportation to an incinerator to be destroyed. No one will see the items you bring so you don't need to peel the labels off the bottles or place the medicine into zip lock bags.
Please note: Sharps (such as needles) are not accepted. Northern Division information courtesy of Officer Larry Hesselgesser. For more San Diego locations, take a look at the attached flyer or visit https://takebackday.dea.gov/