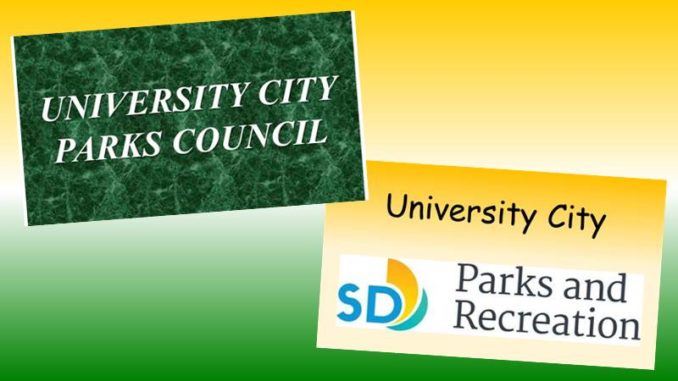 The University City Parks Council (UCPC, formerly known as Standley Park Recreation Council, SPRC) and the Standley Park Community Recreation Group meet on Thursday, January 23, 2020, at Standley Recreation Center, 3585 Governor Drive. The Parks Council meets at 6 PM and the Recreation Group meets at 7 PM. All who have an interest in University City parks are invited and welcome to attend either or both meetings. Each meeting includes an opportunity for Open Communications section for announcements.
Please keep in mind that Swanson Pool, located at Standley Park, is closed for the Winter from December 30 through February 9, 2020.
For more information, visit the City's website at www.sandiego.gov and search by park or call the Recreation Center.
For related posts, visit https://www.universitycitynews.org/category/parks-recreation-dept/