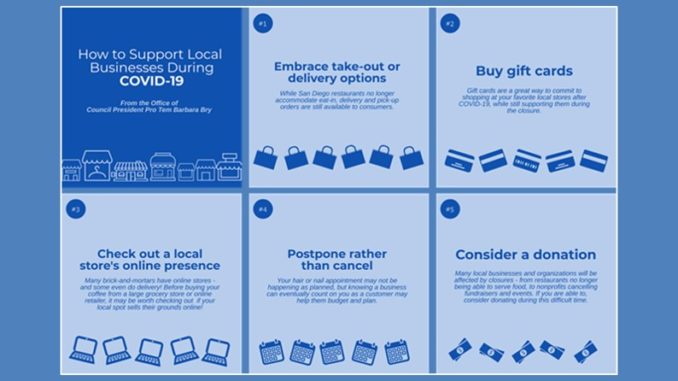 From the Office of Councilmember Barbara Bry : During #COVID2019, it is important to continue to support local businesses. Please see below for tips on how we can do our part in ensuring our neighbors, community members, and colleagues are supported through the closures.
Embrace take-out or delivery options
Buy gift cards
Check out a local store's online presence
Postpone rather than cancel
Consider a donation
Resources:
To receive updates from Councilmember Bry's office through social media, follow @barbarabryd1; or subscribe to email news alerts at https://www.sandiego.gov/citycouncil/cd1
---
From UCCA's University City News editor Jemma Samala: Attached is a link to a "Open for Business" Google Doc Spreadsheet of open food and carry out dining places in University City. Please feel free to send Jemma updates at uccaeditor@gmail.com. She promises to keep updating the information while COVID-19 restrictions are in place.
Link to Google Docs : Open for Business – List and Information compiled by Jemma Samala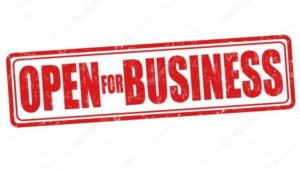 ---
For related posts from UCCA, visit https://www.universitycitynews.org/category/district-1/
For information on local University City business advertisers, refer to recent print University City News newsletters posted on the Newsletter Archives page at https://www.universitycitynews.org/ucca-newsletter-archives/ ; or the Buy Local page at https://www.universitycitynews.org/buy-local-with-ucca/ ; or check out the Google Docs : Open for Business – List and Information compiled by Jemma Samala