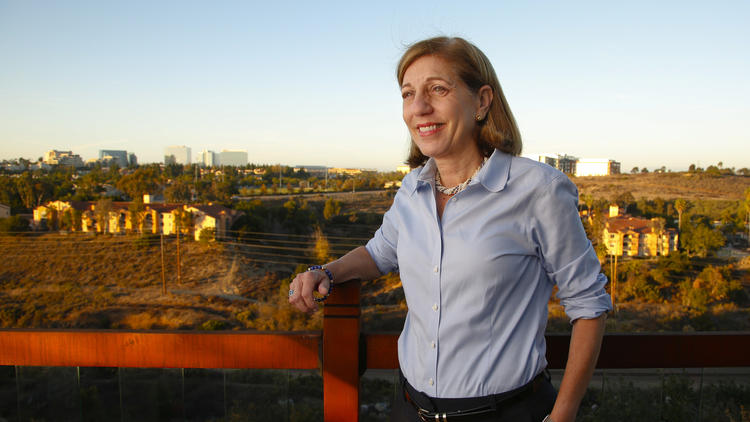 During times of crisis, I've learned the importance of staying positive and of reaching out to help others. Right now, my City Council office and I have been focused on helping those most affected by the coronavirus pandemic, and I wanted to pass along some helpful information to you and yours:
NEWS AND INFORMATION: You can always find the latest official updates from the City, including resources and guidelines to follow on the City's website at https://www.sandiego.gov/coronavirus or sign-up for my council office newsletter updates which include links to city, state and federal resources including information about assistance programs at https://www.sandiego.gov/citycouncil/cd1.
ASSISTANCE: If you or a loved one need assistance, whether you live in District 1 or not, my council office is ready and willing to help. You can find our contact information at https://www.sandiego.gov/citycouncil/cd1.
DONATIONS:

Jewish Community Foundation has established a fund will provide assistance to individuals who are without a paycheck or a significantly reduced paycheck so that they can pay their rent and buy food; visit https://jcfsandiego.org/
San Diego Foundation has established a fund to help make emergency grants to nonprofit organizations supporting impacted communities; visit https://www.sdfoundation.org/
TENANTS AND PROPERTY OWNERS: On Tuesday, the City Council considered several proposals to address impacts from the coronavirus emergency.  Among them was a proposal to protect from eviction tenants – both residential and commercial — impacted by the crisis.
I voted to direct city staff to draft an ordinance exercising the city's authority under the Governor's emergency declaration.  As I stated on Tuesday, public health and humanitarian considerations justify such action, but I also indicated that my review of such an ordinance will be guided by ensuring fairness to both tenants and property owners.  Both tenants and property owners deserve protection from short-term impacts of this crisis, and I will work to ensure both are protected.
For tenants who can document direct impacts from the crisis, those protections would include temporary extensions of rent payment deadlines.  For property owners, they would ensure availability of temporary state or federal aid and extension of property tax and mortgage payment deadlines.
In addition, tenants should take advantage of unemployment insurance which is available immediately or small business loans to help them get through these difficult times.
I will not support an ordinance that protects one group at the expense of the other.
We have a lot of work to do– together. When we get out of this crisis, the optimism we maintain today will be the strongest medicine for a quick recovery.
---
For more information and resources from Councilmember Barbara Bry, please visit https://www.sandiego.gov/citycouncil/cd1
For related posts, visit https://www.universitycitynews.org/category/district-1/