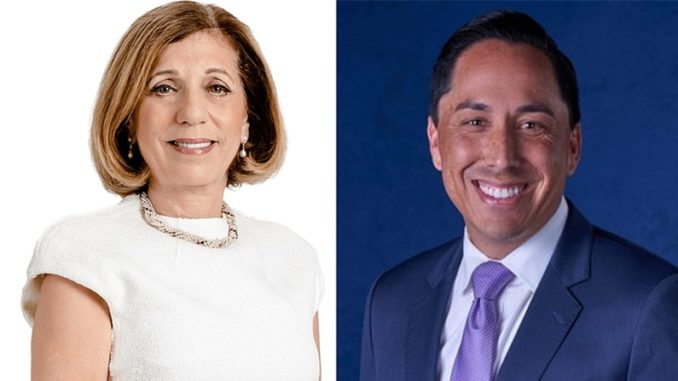 As published March 22, 2020 online: The fall election is a distant thought, if that, in the minds of many San Diegans. But eventually voters will have to elect a new mayor who must navigate through the ongoing crisis caused by COVID-19 or, at best, guide a difficult recovery.
What life will look like in just a couple of months — let alone the more than seven months to November — seems impossible to predict. Under the most optimistic scenarios, the health, economic and societal impacts from the novel coronavirus will still be felt.
Much of what Assemblyman Todd Gloria and his likely mayoral opponent, City Council member Barbara Bry, were talking about just a few weeks ago have lost their relevance for now. The world has changed that much. Housing development, mass transit, short-term vacation rentals and scooters were issues of great importance to many people, but have disappeared for the time being and probably for a good while to come.
Mayor Kevin Faulconer, who is termed out of office at the end of the year, put it in stark terms last week. He warned the City Council the impacts on the city budget [of COVID-19]will be "far greater than those of 9/11."
Above are column excerpts; to read the entire article by Michael Smolens, visit https://www.sandiegouniontribune.com/columnists/story/2020-03-22/column-issues-candidate-assessments-covid19-crisis-changes-everything-in-mayors-race
For the most up-to-date City of San Diego Mayor election results, visit https://www.livevoterturnout.com/SanDiego/LiveResults/en/Index_8.html