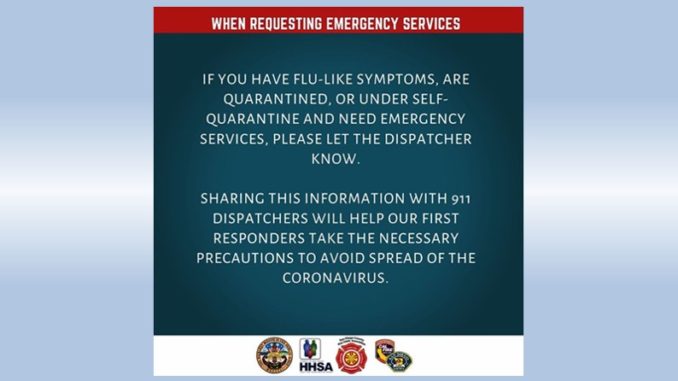 San Diego Police and Fire/Rescue Departments have asked for the public's help to keep our first responders safe. Let dispatchers know if you have symptoms or are under quarantine so they can take the necessary precautions. In San Diego, call-takers for 9-1-1 Emergency will ask for additional information and are asking questions such as:
Are you having flu-like symptoms, such as fever, cough or shortness of breath?
In the last 14 days have you traveled to a high-risk area for transmission of COVID-19?
Have you been in close contact with someone confirmed or being evaluated for COVID-19?
First responders report that the answers to these questions will help first responders be better prepared to serve those who may be infected with COVID-19 and also reduce the risk of further spread of the virus. For more information, visit the City's website at www.sandiego.gov
---
For related posts from University City News, visit https://www.universitycitynews.org/category/neighborhood-watch/