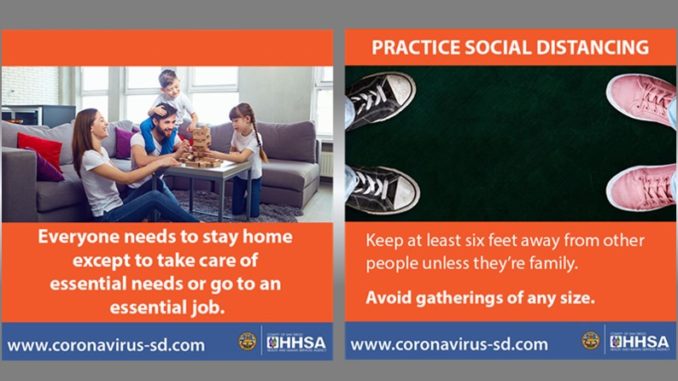 As announced March 28, 2020 : San Diego County has extended its existing public health order. The order was set to expire on March 31 and has been extended indefinitely. The order mandates the closures of non-essential businesses, including bars, restaurant dining areas, schools, gyms and fitness centers.
Under the order, San Diegans may leave their homes for essential reasons. This includes buying food, picking up medications and exercising. People are being asked to continue practicing social-distancing and keep six feet apart from individuals other than their household members.
Social distancing has been proven to slow the spread of pandemics so that numbers of sick people don't overwhelm the local health care system and emergency care remains available for non-COVID patients.
The goal is to flatten the curve of COVID-19 and lessen the number of people who contract the virus and need hospitalization. Doing so will give the local health care system time to increase its capacity to care for the expected influx of people who become ill.
For more information, visit the County News Center at https://www.countynewscenter.com/covid-19-deaths-now-at-seven-public-health-order-extended/
---
For related posts from UCCA, visit https://www.universitycitynews.org/category/community-health/