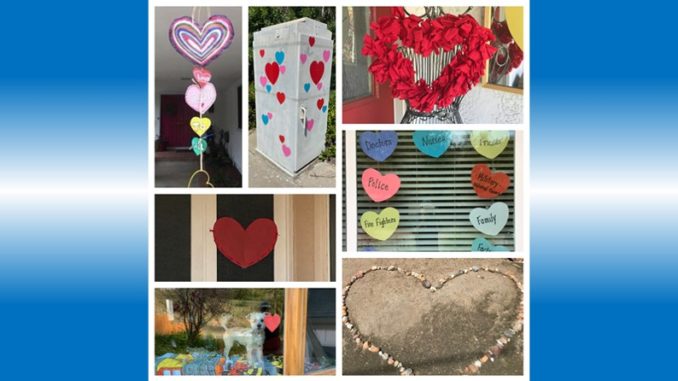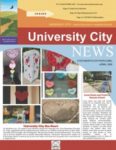 As featured on the front cover of the April 2020 University City News: On NextDoor.com, University City resident Suzie Seldress relayed the message from Curie Elementary Principal, Dr. Ough, suggesting that the neighborhood put hearts out, so families would see them on their walks.
University once again, did not disappoint. We saw lots of hearts, and as Seldress said, "it's an easy way to 'love thy neighbor' from a socially responsible distance." During this "stay-at-home" season, try to find these hearts, as well as put up your own hearts, and show why University City is more than just a neighborhood.
Take a look; they are everywhere … and they are beautiful!
---
Please note: Due to COVID-19 restrictions, there is no home delivery of the April 2020 University City News newsletter. A limited number of print copies are available for pick-up at the 'back door' parking lot of the University Community Library at 4155 Governor Drive and in many of the "Little Free Libraries" in University City.