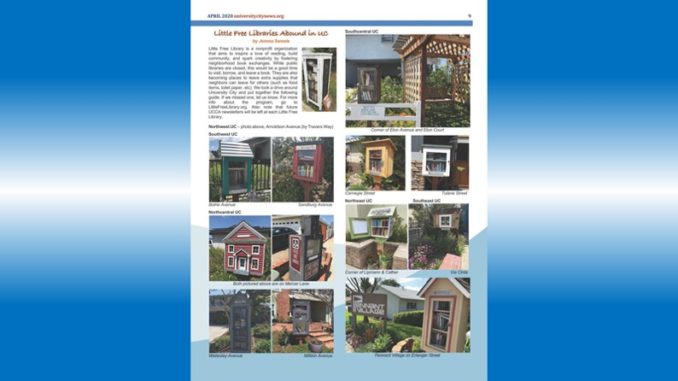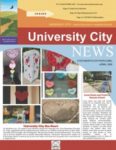 As featured on page 9 of the April 2020 University City News, from Jemma Samala: Little Free Library is a nonprofit organization that aims to inspire a love of reading, build community, and spark creativity by fostering neighborhood book exchanges. While public libraries are closed, this would be a good time to visit, borrow, and leave a book. They are also becoming places to leave extra supplies that neighbors can leave for others (such as food items, toilet paper, etc).
We took a drive around University City and put together the attached guide. If we missed one, let us know. For more info about the program, go to LittleFreeLibrary.org.
Take a look; they are everywhere … and they are beautiful!
---
Please note: Due to COVID-19 restrictions, there is no home delivery of the April 2020 University City News newsletter. A limited number of print copies are available for pick-up at the 'back door' parking lot of the University Community Library at 4155 Governor Drive and in many of the "Little Free Libraries" in University City.
And don't forget to "check out" what's happening at our public libraries at https://www.universitycitynews.org/2020/03/24/sd-public-library-its-all-happening-at-the-elibrary/