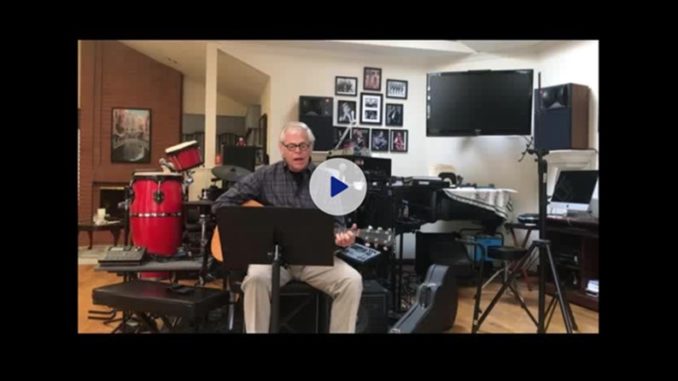 Despite current conditions related to COVID-19 restrictions (or maybe because of it), Greg Zinser, a long time musician and community volunteer in University City, managed to create a new work in his home studio – Another Saturday Night with my Hand Sanitizer – a Pandemic Parody. Greg has shared two recordings. Editor's note – we love both versions! and we thank Greg for sharing with UCCA and the University City community.
View his outdoor driveway recording on Vimeo; click the image below to begin.
Another Saturday Night from Roger Hewitt on Vimeo.
---
Or view the studio recording on DropBox; click the image below to begin.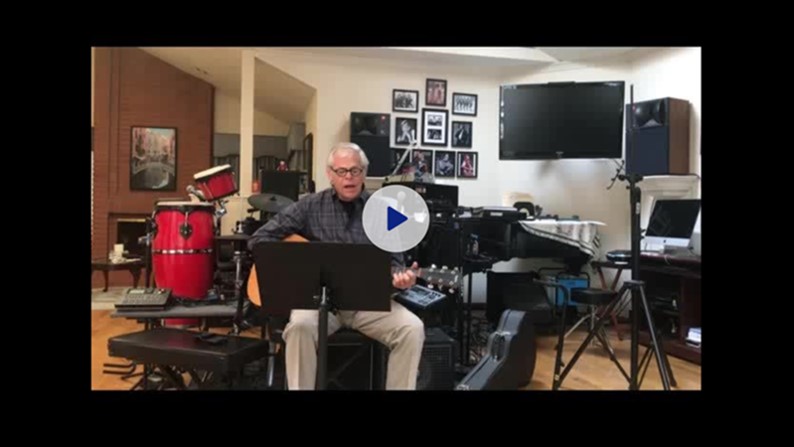 Greg Zinser has also created two other pieces that are special to University City. These two are available on UCCA's SoundCloud channel.
To learn more about Greg, and the Music123 program for schools, visit his website at https://www.music123.org/