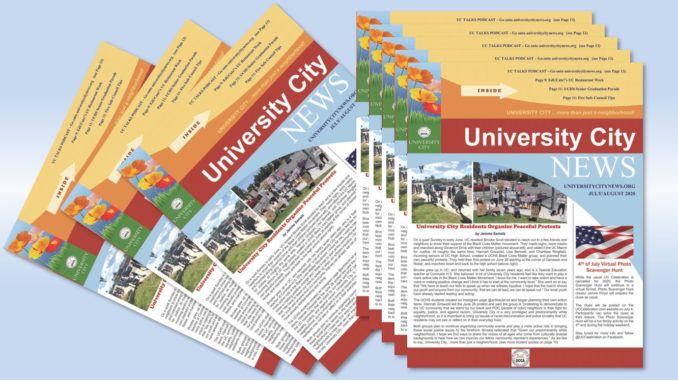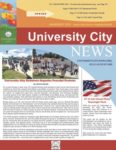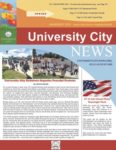 With the loosening of COVID-19 restrictions, UCCA has decided to issue and deliver a print version of the July/August 2020 newsletter as well as making it available online. Print versions will be distributed to homes in south University City this weekend by UCCA's volunteers. 
If you are not on one of our regular distribution routes, you may pick up a copy of the print newsletter beginning Thursday at 4 PM, July 2, 2020, at the Library, the Laundromat, and the Recreation Center on Governor Drive. Since both the Library and Recreation Center buildings remain closed to the public, you'll find the print copies outside the main parking lot entrance.
PDF versions of the June University City News newsletter are available now. Please note that the PDF version is compatible with most mobile and desktop devices. The FlipBook version displays best on a desktop or full laptop computer.  Please visit https://www.universitycitynews.org/ucca-newsletter-archives/
---
From UCCA President Barry Bernstein: Summer is here and we're keeping our fingers crossed that we'll be successful in the continuing battle against the COVID-19 virus. At this time, based on current COVID 19 guidelines,  it does NOT appear to be a reasonable expectation that the Sunday concerts at Standley Park will be held.  There's a MAYBE, that on August 1, the annual "Banana Split" may be held.  Please check our website and our UCCA E-blasts for current information.
It looks like our public schools will be open, starting August 31, with various options for our students.  There will be plenty of work ahead of our school officials before final details are announced.   At this writing, it looks like our kids will be able to get back to their usual manner of learning and being with friends and classmates.  I think after these months of home/distance learning we can all appreciate our children's teachers that much more.
I want to acknowledge those in our community who have participated and supported efforts in promoting social justice. This is an issue we all should give thought to, not only as individuals but also within the expanded world in which we live and work.  You can read about us and UCCA's purpose and our non-discrimination section of our by-laws at https://www.universitycitynews.org/ucca-about-us/
This edition of the UCCA newsletter is a July/August publication.  University City Community Association will be meeting, via ZOOM on July 8, (please join us), however we will not be meeting in August.  On behalf of our Board, I'd like to wish you and yours a very safe and fun summer.  You can stay informed about University City happenings by going to our website and/or reading our E-blasts. Remember, University City "is more than just a neighborhood." Be safe, be well.
---
UCCA Zoom MEETING July 8, 6 PM: The next UCCA meeting will be held via Zoom on Wednesday, July 8, starting at 6 PM, the regular monthly meeting time.  Since libraries are still closed, the meeting will be held via Zoom. To participate, join at us02web.zoom.us/j/4690121178. The meeting host is Don Hotz, UCCA Treasurer and Newsletter Chair, and will be open approximately 5:55 PM on July 8. You may also go to www.zoom.us, and join meeting ID: 469 012 1178. And you can also call in at: 408.638.0968, 4690121178#. We hope to "see" you there!