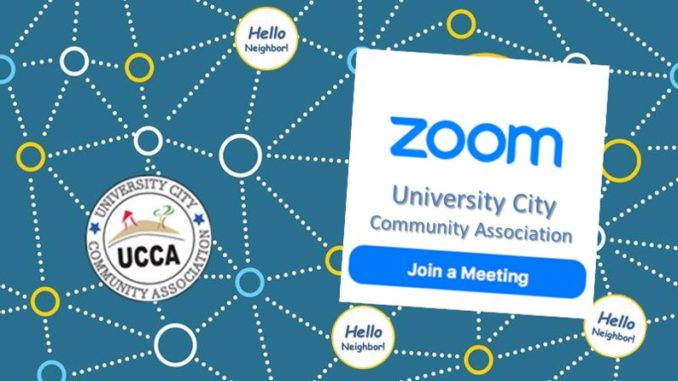 University City Community Association will hold its July general meeting via ZOOM on Wednesday, July 8, starting at 6:00 PM.  This is a public meeting. If you have an agenda item to suggest or you would like to speak during Public Comment, please contact us by email at UniversityCityNews@gmail.com or visit our Contact Us page at https://www.universitycitynews.org/contact-us-or-volunteer-in-uc/.
Please join the Zoom Meeting as early as 5:55 PM on July 8, 2020, at https://us02web.zoom.us/j/4690121178
Our tentative agenda and guest presenter is as follows:
6:00- Welcome/meeting called to order
ANNOUNCEMENTS/REMARKS- Barry
6:05- Approval of June minutes … vote
Approval of meeting agenda … vote
6:10- Justine Murray…City Council "action" items, plus the latest on COVID19 and new State/County mandates
6:15-6:25 – Chris Nielsen – City's Parks Master Plan. Please reference Complete Communities, Play Everywhere at https://www.sandiego.gov/planning/programs/completecommunities/play-everywhere and Parks Master Plan at https://www.sandiego.gov/parks-master-plan
6:25- 6:35- Legislative representatives
6:40 – Treasurer's Report- Vote
Membership- Hallie
6:45 – 7:00- Public Forum/Comments
7:00 – COMMITTEE REPORTS
Banners/Grants/Rec. Council-Diane
Beautification – RE: Median Cleanup- Merle; VOTE on funding, (if estimates are available)
Neighborhood Watch/NNO for 2020? Barbara G.
OTHER…..
7:15- OLD/NEW Business
7:20- ADJOURNMENT….