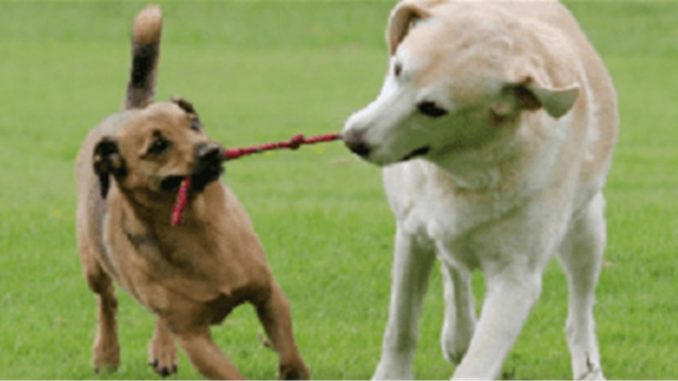 San Diego Parks and Recreation maintains several off-leash dog parks. All people bringing their dogs to leash free areas enter at their own risk and accept full responsibility and liability for their dog's actions. All park areas with the exception of the Beaches and Mission Bay allow dogs at any time, but they must be on a leash. Owners are always required to clean up after their dogs.
There are two approved leash free locations in the University City area:
Doyle Community Park, located at 8175 Regents Road in University City, is situated behind Doyle Recreation Center and offers two fenced turfed areas, one for small dogs and one for large or all dogs. It is open 24 hours however it is not lighted.
Nobel Park, located at 8820 Judicial Drive in University City, just east of the North University Community Branch Library building, and near the Nobel Athletic Fields and Recreation Center, offers adjacent parking and separate sections for large and small dogs.
There are many other off-leash dog parks in San Diego. For more information, visit https://www.sandiego.gov/park-and-recreation/parks/dogs/leashfree
Update 07/23/2020: Establishing a new Dog Off-Leash Area (DOLA) at an area park: Based on information received from San Diego Parks and Recreation staff at AskParks@sandiego.gov, proposals for a DOLA must be initiated by an organized advocacy group with the resources to see the project through the community input process as well as fund improvements necessary for constructing the DOLA. Please note the Parks and Recreation Department does not fund or install/construct DOLAs; that is the responsibility of the advocacy group. Furthermore, costs for a DOLA can vary depending on the size of the project, scope of the work, Americans with Disabilities Act improvements required, modifications to existing infrastructure required (drainage, irrigation systems, etc.). Guidelines were updated in 2018 and specify that an off-leash area should be approximately 3 acres in size to allow for 3 pens to be established, one for small dogs, one for larger dogs and one that can be rotated to allow one of the other pens to recover from the damage caused by off-leash activities. For more information, visit https://www.sandiego.gov/park-and-recreation/parks/dogs/leashfree
Residents who are interested in a off-leash dog park in University City south of Rose Canyon (at Marcy, Standley, University Village, or University Gardens) should attend the Standley Park Community Recreation Group meeting on Thursday, July 23, at 7 PM. Agenda and meeting details available at https://www.universitycitynews.org/2020/07/21/thursday-july-23-standley-park-community-recreation-group-meets-at-7-pm-via-zoom-all-are-welcome/
For Humane Society Law Enforcement, call
619-299-7012 to speak with dispatch.