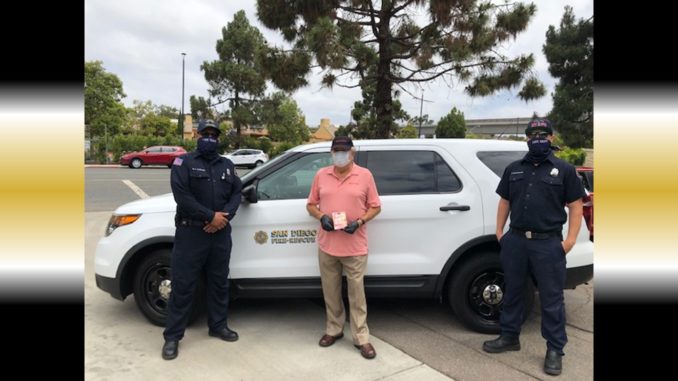 San Diego Fire-Rescue Squad 56 (currently located on Governor Drive) was the recent recipient of a $500 Visa gift card donation from Michael Cohen, a long time University City resident and State Farm Insurance Agent.
"I found out that the men and women on duty at these stations are responsible for purchasing and preparing their own meals," Mike explained in an email. "It makes me feel especially proud to show our neighborhood appreciation for these brave, first responders."
Facilitated by Wendy Robinson, Executive Director, San Diego Fire Rescue Foundation, and the State Farm Neighborhood Appreciation Association, Mike Cohen presented his donation earmarked to support the firefighters who work at Squad 56.
Photo of Michael Cohen with SD fire fighters provided by Wendy Robinson.