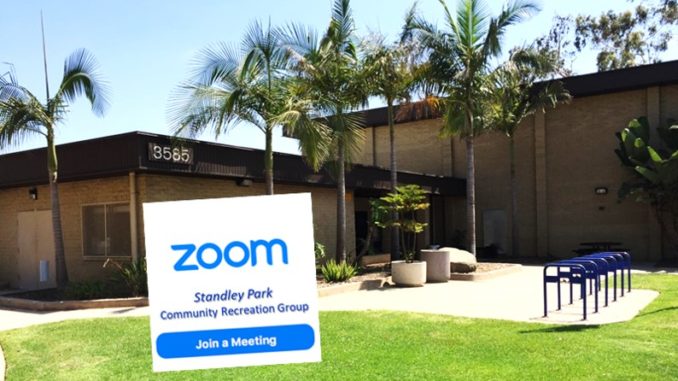 Update 07/23/2020: Establishing a new Dog Off-Leash Area (DOLA) at an area park: Based on information received from San Diego Parks and Recreation staff at AskParks@sandiego.gov, proposals for a DOLA must be initiated by an organized advocacy group with the resources to see the project through the community input process as well as fund improvements necessary for constructing the DOLA.
Please note the Parks and Recreation Department does not fund or install/construct DOLAs; that is the responsibility of the advocacy group. Furthermore, costs for a DOLA can vary depending on the size of the project, scope of the work, Americans with Disabilities Act improvements required, modifications to existing infrastructure required (drainage, irrigation systems, etc.).
Guidelines were updated in 2018 and specify that an off-leash area should be approximately 3 acres in size to allow for 3 pens to be established, one for small dogs, one for larger dogs and one that can be rotated to allow one of the other pens to recover from the damage caused by off-leash activities. For more information, visit https://www.sandiego.gov/park-and-recreation/parks/dogs/leashfree
For Humane Society Law Enforcement, call
619-299-7012 to speak with dispatch.
---
From Standley Park Recreation Center Director Roger Hughes and SPCRG President John Schindel: The Standley Park Community Recreation Group (SPCRG) will host a public meeting on Thursday, July 23, 2020, at 7 PM, using Zoom Meeting technology.  The Standley Park area parks include University Village (on Florey and Cather), University Gardens (on Governor and Gullstrand), and Marcy Park (on Stresemann) as well as Standley Park (on Governor Drive). All user groups and residents are welcome to attend. The agenda includes time for non-agenda, public comment and communications items. Those wishing to make a public comment are encouraged to contact Center Director Roger Hughes at Rhughes@sandiego.gov.
The preliminary agenda for the July 23 Standley Park Community Recreation Group meeting is available at Agenda July 23, 2020
Topic: Standley Park Community Recreation Group (CRG)
Time: Thursday, July 23, 2020 07:00 PM; waiting room opens at 6:55 PM
Join Zoom Meeting: https://us02web.zoom.us/j/86581662305?pwd=elhqUUc2RjVVaUZVYVlRTUhVdmhzQT09 
Dial in:

Mobile phone: +16699006833,,86581662305#,,,,,,0#,,160007# US (San Jose)
Desk phone: +1 669 900 6833 US

Meeting ID: 865 8166 2305
Passcode: 160007
The preliminary agenda for the July 23 Standley Park Community Recreation Group meeting is available at Agenda July 23, 2020
---
Your meeting host is Diane Ahern, SPCRG Corresponding Secretary. Meeting participants will initially be admitted into the meeting "waiting room". The host will move participants from there to the meeting itself. Participants will be muted on entry, and will need to "raise their hands" to be recognized to speak. The meeting will be recorded. Public comment / communications for non agenda items is at the beginning of the meeting. Thanks for your courtesy.
For more information about Zoom Meeting, visit https://support.zoom.us/hc/en-us/articles/206618765-Zoom-video-tutorials 
---
For related posts, visit https://www.universitycitynews.org/category/parks-recreation-dept/