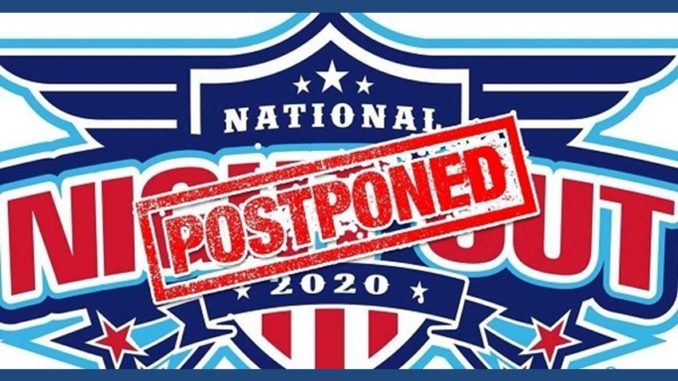 From Barbara Gellman: As you know, due to the COVID virus, UCCA's University City Neighborhood Watch will not be participating in National Night Out on August 4, 2020. It is not recommended meeting in large groups and sharing food and drinks.
An optional date is October 6, 2020, and we will evaluate the situation around that time. If still "iffy", we will not celebrate National Night Out until 2021.
One scam that has become more active relates to calls from an alleged Law Enforcement agency requesting a donation such as Police, Fire/Rescue, Sheriff's Department. If you happen to pick up the phone and hear this request, HANG UP, IT IS A SCAM. These agencies do not call for donations.
Robo-callers often use technology to have their caller ID number match your area code and even the first three digits of your phone number, just to trick you into thinking the call is from someone nearby. Calls that show up as being from area codes 619 or 858 may really be coming from a laptop in a foreign country. Technology lets scammers hide by displaying fake caller ID information. Besides trying to get money from you, sometimes scammers call just to see if a live person answers the phone. They can sell that information to another telemarketer: because a phone number that gets answered by a person is more valuable to scammers then a phone that doesn't get answered.
There have been some issues regarding "lost or misplaced" trash containers, specifically on trash collection day. Consider painting your house number on a couple sides of all your trash containers, easier to track.
In order to assist our first responders, please make sure your address is visible on your house, from the street and on the curb.
Lastly, a suggestion from one of our bright NW Captains: if you know someone on your street or in the neighborhood who is alone and isolated, pick up a "Thinking of You" card and send it to them; it will help brighten their day.
For more information about University City's Neighborhood Watch, visit https://www.universitycitynews.org/neighborhood-watch/