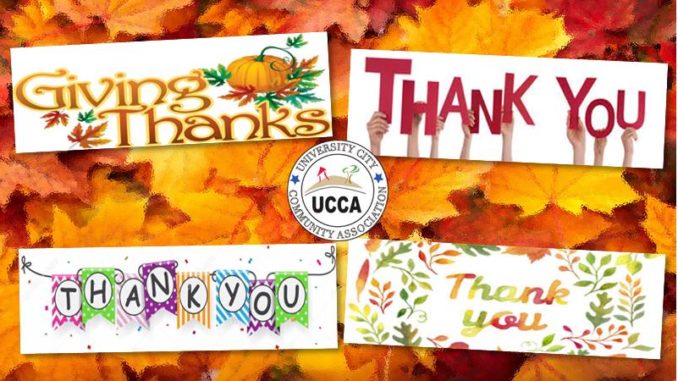 Despite the pandemic, UCCA volunteers continue to publish a print newsletter, host virtual public meetings, and provide news and information through email, website and social media. Earlier this year, UCCA provided financial contributions to UC High School PTA for its graduation event, to EdUCate Foundation for Public Schools, to Scripps Health COVID-19 Fund, and sponsored a street median cleanup.
We thank the many UCCA members who, through their membership dues, help support and fund many events and projects that help to make our community more than just a neighborhood.
We thank our newsletter advertisers. We also thank the volunteers who give tirelessly to our community through various organizations such as the Fire Safe Council, Parks Council, Community Foundation, EdUCate, PTAs, UC Cluster, Planning Group, Community Plan Update, Citizens Advocating Safe Aviation, University City News contributors, special events committees, and newsletter delivery and Neighborhood Watch volunteers.
We appreciate all that you do for University City. Thanks to all; stay safe; stay healthy.