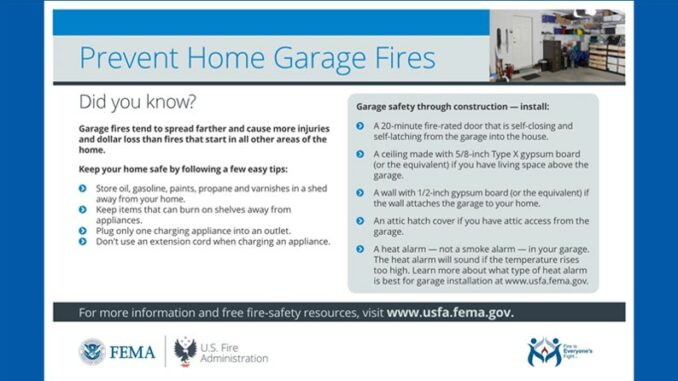 On Tuesday, November 24, San Diego Fire-Rescue responded to a residential structure fire in the 7000 block of Lipmann Street in University City. The cause is unknown and a fire investigator has been assigned. Read the Incident Fact Sheet at https://sdfdpub.sandiego.gov/incidents/home/index/1764 Links are removed 3 days after close.
As posted on Facebook @SDFDofficial: On Tuesday at about 6:30 p.m., SD Fire-Rescue dispatchers received a call about a house fire in University City.  It happened at a two-story home in the 7000 block of Lipmann St. When SDFD firefighters arrived they found smoke and flames from the garage and a well-involved car in the driveway. Fortunately, the residents evacuated safely prior to firefighters' arrival and no one was hurt. Crews were able to keep the fire from destroying the home entirely. The garage sustained heavy damage and the fire damaged a portion of the kitchen. The cause of this fire is undetermined. Estimated damage = $350k. Two adults, two children and one dog were displaced and assisted by Red Cross. SDFD crews: engines 9, 27, 28, 35, 36, truck 35, squad 56 and battalions 3 and 5.  📸BC C. Babler
From the University City Fire Safe Council and the U.S. Fire Administration: Whether you're using your garage for parking, storage, as a work-out or laundry room, a game room, workshop, or all of the above, it goes without saying that our garages are an integral part of our homes and lives. But did you know that garage fires can cause more injuries, spread farther, and cause more financial damage than fires starting in other areas of a house? To help prevent a garage fire, follow these safety tips:
Keep garage organized and free from clutter. Clean up spills promptly.
Install a heat alarm that will sound if the temperature rises too high.
Plug only one device or charging appliance into an outlet. Avoid using extension cords.
Avoid running appliances or vehicles continuously inside the garage.
Keep items that can burn on shelves away from appliances. Clean out the dryer vent.
Don't use cooking devices such as barbeques, smokers, and turkey fryers inside the garage.
If the unspeakable was to occur and your home or garage catches on fire, your primary objective is to get everyone out of the house and call 9-1-1 immediately; don't delay.
For related posts from UCCA, visit https://www.universitycitynews.org/category/sdfd/