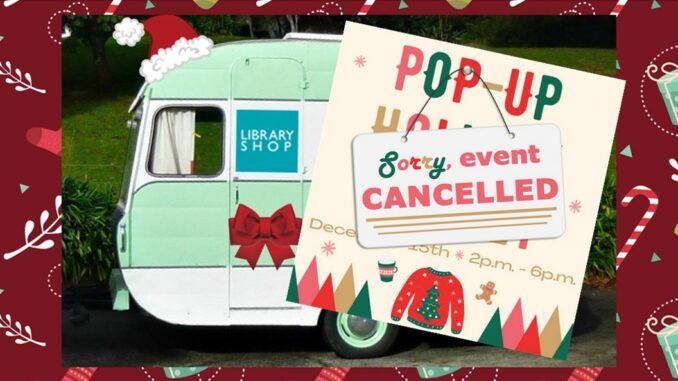 This just in from the Library Shop about the December 15 event in University City:
First, the bad news: Effective immediately, the Library Shop www.libraryshopsd.org is canceling the rest of their 'Gingerbread Pop-Up' tour of the branches. They will not be appearing at University Community Library on Governor Drive (originally scheduled for December 15) or at any other branch locations with scheduled pop-up dates for 2020. Although they'll miss your (masked) smiling faces, everything they have available is online and can be safely delivered to you touch free.
And now the good news: The Library Shop has increased their free delivery radius to within 15 miles of the San Diego Central Library and are once again delivering 3 days a week. You can shop their entire inventory online at www.libraryshopsd.org.
---
For more information from the San Diego Public Library, visit https://www.sandiego.gov/public-library
For more information about the University Community Library on Governor Drive, follow them on Facebook at https://www.facebook.com/universitycommunitylibrary/