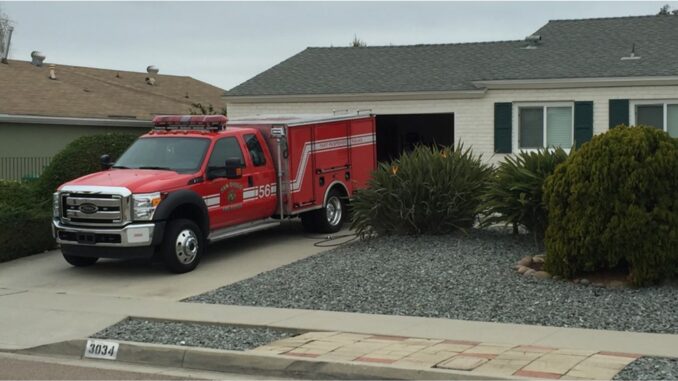 From the Office of District 1 Councilmember Joe LaCava in an email to the University City Fire Safe Council: The South University Fast Response Squad closure (at 3034 Governor Drive) was a decision made as part of the Fiscal Year 2021 Adopted Budget. We are currently in Fiscal Year 2021. The Mayor releases the proposed budget in March, then the Councilmembers hold various Council meetings during April and May to discuss the proposed budget. In May, the Mayor releases an updated proposed budget, called the May Revise. Then, Councilmembers create a memo in response to the Mayor's revise and advocate for what they would like to see in the final budget. The Mayor then takes that feedback, and releases his final budget in early June. The Council adopts the final budget in June.
The District 1 office advocated restored funding for the Fast Response Squad in University City at every opportunity. The new station, Fire Station 50, on Nobel serves the southern area of UC and covers all the calls the Fast Response Squad once did. As Fire Station 50 opened, the Fast Response Squad was officially eliminated.
As the new District 1 councilmember, Joe LaCava can and will advocate for South University City coverage and response times with the Fire Department and the Mayor. Any potential for reopening the squad will take place as part of the Fiscal Year 2022 Budget Process. Keep in mind that the FY2022 budget is projected to be severely strained by the pandemic's impact on city revenues. Introducing new (or restoring old) spending will be challenging; however, the councilmember is committed to public safety. Our office will be communicating with all District 1 communities on their budget priorities and hold budget town hall meetings for constituent input.
---
Information provided by Victoria Joes, Chief of Staff, Office of Councilmember Joe LaCava at vcjoes@sandiego.gov, 619.236.6687
For related posts, visit https://www.universitycitynews.org/category/sdfd/