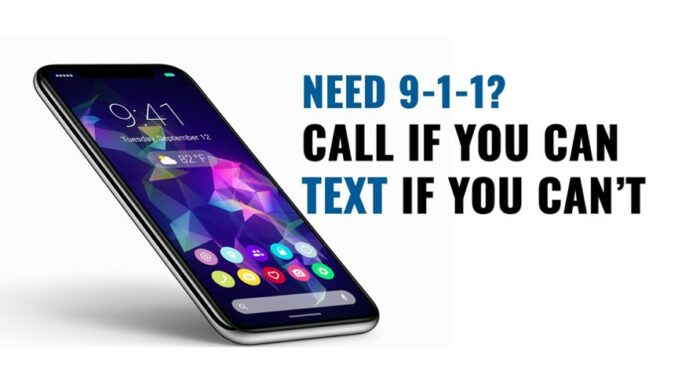 "Text to 9-1-1" technology is designed to help make emergency services available to some of the county's most vulnerable residents who are unable to dial 9-1-1 during an emergency. Calling 9-1-1 in an emergency is the best option, but texting is now an option when a phone call is not possible. Available in both the City of San Diego and San Diego County, the "Text to 9-1-1" service includes the police and sheriff departments as well as fire and emergency medical services (EMS) agencies.
Calling 9-1-1 is still the fastest way to reach help in an emergency, but there are certain situations when texting may be a better option. These situations may include being deaf, hard of hearing, non-verbal, difficulty speaking over the telephone, or if someone is having a medical emergency and is unable to speak.
To use the "Text to 9-1-1" service, individuals needing emergency assistance should enter the numbers 9 1 1 in the "To" field of the text message, provide the location and nature of the emergency in the body of the message, and then send the message.  The user should then respond via text to any questions the dispatcher may have, and follow any direction given in text format.
More information is available at the County News Center at https://www.countynewscenter.com/new-text-911-capability-provides-additional-resource/
For related posts from UCCA, visit https://www.universitycitynews.org/category/sdpd/
See how the new "Text to 9-1-1" technology works in a San Diego County Sheriff's Department video: