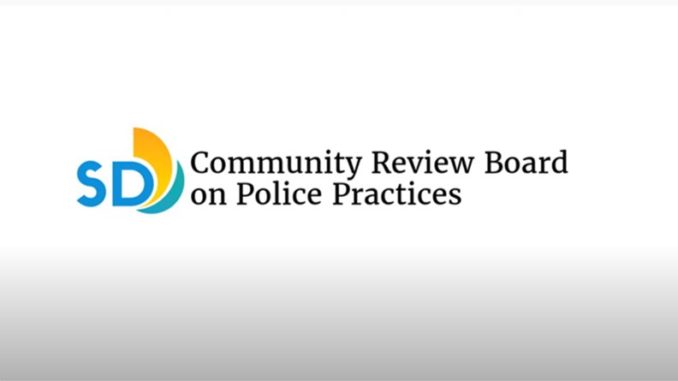 From City of San Diego Communications: The Outreach Committee of the Commission on Police Practices will host a Roundtable Discussion on the Development of the Commission on Police Practices. On Saturday, Jan. 30, 2021, from 2 – 4 p.m. the Commission on Police Practices is hosting a virtual Community Roundtable discussion to gather feedback from the community. Agenda items include:
Welcome, Land Acknowledgement, Goals for Today's Roundtable, Commitment to Future Community Input 
Update on Implementation Ordinance and Requirements of Measure B
Commission Size and Composition
How to Ensure Diverse Representation of the Community?
Establish Definition of "Youth" for Potential Youth Seats
Commissioner Application and Selection Process
Who Serves on the Selection Committee?
What are the Qualifications for Commissioners?
Commissioner Service
Establish Term Length and Term Limits
What are Reasonable Expectations for Service?
Establish "Removal for Cause" Guidelines
Community Discussion (Focus on a List of Recommendations)
Summary and Conclusion of Roundtable Series & Next Steps
Check out the agenda at https://www.sandiego.gov/sites/default/files/crb-outreach-committee-agenda013021.pdf
You can join the discussion via Zoom at
https://sandiego.zoomgov.com/j/1614061411?pwd=WDV1aHh5SFB4SGVoc0pnUGp5WWlEQT09&from=addon
---
For related posts, visit https://www.universitycitynews.org/category/sdpd/