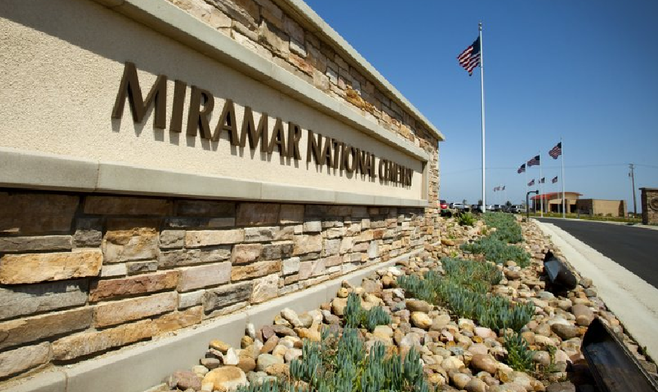 From Diane Ahern, UCCA's representative to the MCAS Miramar Community Leaders Forum: Hi neighbors, I had an opportunity to attend the Community Leaders Forum at MCAS Miramar on Thursday, May 20. I thought you would find this information of interest especially to those who live in the University City area:
There is a flyover tribute scheduled for Friday, May 21, of 4 F-18s between 11 and 12 noon; and another flyover on Monday at 4 F-18s between 2 and 3 pm. One is for a memorial service on post and the other is at the Miramar National Cemetery. These are formation flyovers and are coordinated with the FAA and with the Miramar National Cemetery and with Miramar operations. There's a chance they will fly over the community.
We could see more flyover tributes in the next month because of an increase in the number of memorial services at the National Cemetery because of the backlog of funerals and memorial services due to lifting of Covid restrictions.
We're also going to experience increased operations in June with over 50 additional visiting aircraft including F-18s, F-16s, and F-5s training at MCAS Miramar. 
And as you probably already know, the Miramar Air Show has been canceled for 2021. The uncertainty over Covid restrictions and the huge crowd that usually attends this event made planning next to impossible. They hope to come back bigger and better next year.
For information about current flight operations at MCAS Miramar, contact the Operations Duty Officer at 858-577-4277.