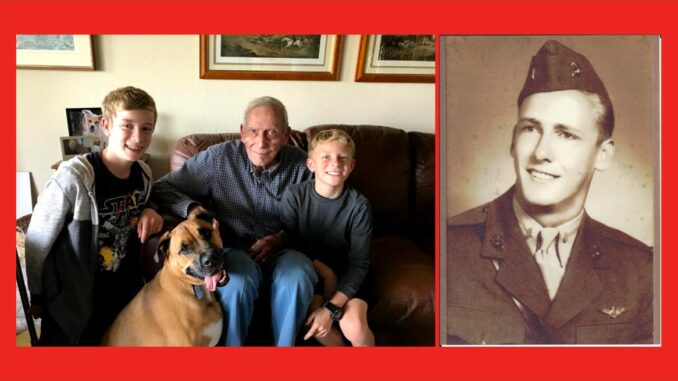 From community contributor Jared Kuritz: University City looked very different when Major Wallace H. Helm (ret.) and his wife, June, became residents in 1964. Wally, as he was known to his family and friends, recently passed away at the age of 99. Born December 26, 1922, Wally grew up in a rural home just outside Washington, D.C., with no indoor plumbing or electricity. One of his first jobs was as a bicycle messenger, hand-delivering daily correspondence between elected officials throughout D.C.
Major Helm joined the Marines and became a pilot. When the military transitioned from propeller to jet engines, he volunteered as a test pilot. He fought in World War II, the Battle of the Pacific, and the Korean War, receiving the Purple Heart and the Bronze Star, among others. After his military service, Wally pursued his education, earning his Master's Degree in Economics from SDSU. He also contributed to helping create the classroom curriculum for what became the SEAL training program for the Navy.
They say the only thing you truly leave behind is your legacy. Having had the honor of knowing Wally for nearly two decades, his legacy can be summed up in three lessons he lived every day:
1) Never stop learning. At over 90, Wally enjoyed learning to use his iPhone, trying out his great grandson's virtual reality goggles, and even flying a drone;
2) don't waste time or energy complaining. Just about the only thing I ever heard Wally complain about was other people complaining;
3) humility is a sign of great character. Despite his amazing life, Wally's least favorite thing to talk about was himself.
A true patriot from The Greatest Generation, Major Wallace H. Helm is survived by his daughter, Melanie, granddaughter, Jennifer, and great grandsons, Andy and Owen.
---
For other posts highlighting University City history, visit https://www.universitycitynews.org/category/university-city-history/