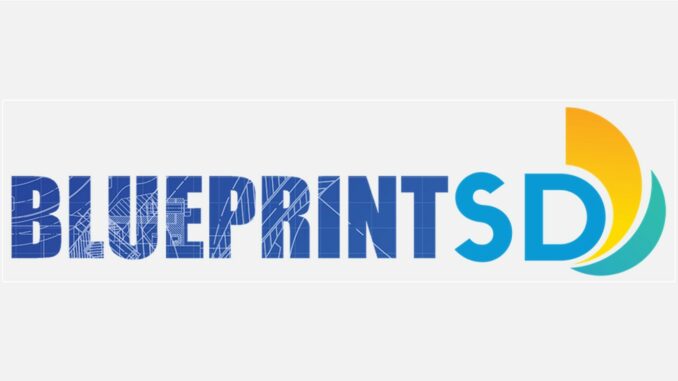 ONLINE WORKSHOPS ARE PART OF CITY'S NEW APPROACH TO ACCELERATE COMMUNITY PLAN UPDATES AND FURTHER CLIMATE ACTION GOALS
Media Release: The City of San Diego will hold two public informational online workshops to gather input regarding a new initiative aimed at helping to meet the City's housing and climate goals. Blueprint SD will provide proposed revisions to the City's General Plan, which serves as a guide for long-range development.
Blueprint SD will look to incorporate the City's climate action goals and the San Diego Association of Governments' (SANDAG) new vision for the region's 21st century transportation system, also known as the 5 Big Moves (Complete Corridors, Transit Leap, Mobility Hubs, Flexible Fleets, and the Next OS) into the General Plan.
The initiative will also provide a framework to guide and focus future land-use changes across the City. It will inform community plan updates by identifying where housing is needed to create more walking, cycling and mass transit options.
The first Blueprint SD online workshop will be held on Thursday, Sept. 23, 2021, from 2 to 3:30 p.m.
An identical workshop will be held on Wednesday, Sept. 29, 2021, from 5 to 6:30 p.m. San Diegans are encouraged to participate.
"Our City and other agencies have worked hard to create plans that promote a more sustainable future for all," said Mike Hansen, the City's Planning Director. "Blueprint San Diego is needed so that climate action goals laid out in those plans are met faster and community plans are accelerated."
To learn more about the initiative and register for the online workshops, visit the City's Blueprint SD webpage.