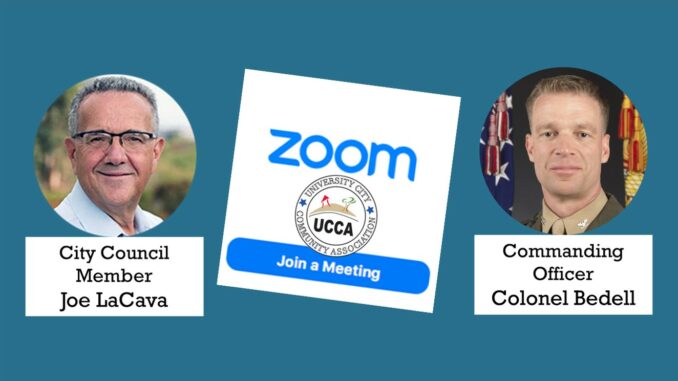 Thanks to both Colonel Bedell and Councilmember LaCava for participating UCCA's April community meeting. Councilmember Joe LaCava hosted a Town Hall with Marine Corps Air Station (MCAS) Miramar Commanding Officer Colonel Bedell at the April 13 UCCA meeting to facilitate a conversation between MCAS Miramar and University City residents.
CO Bedell provided a safety brief and stayed almost an hour; CM LaCava stayed afterwards to take a wide range of questions and comments from University City residents.
The Zoom Cloud recording of this meeting has expired.
For related posts, visit https://www.universitycitynews.org/category/miramar/