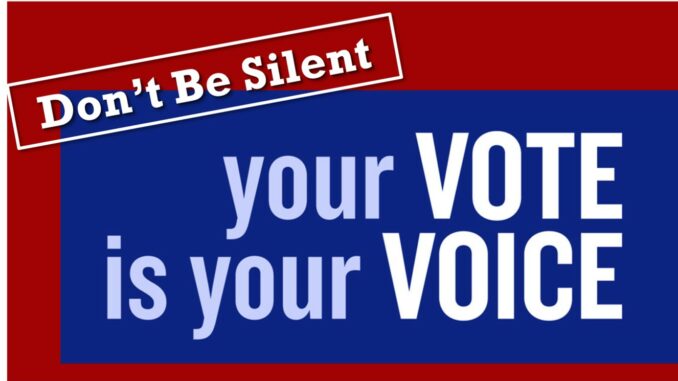 From UCCA's president Diane Ahern: One way we can shape our future is to vote in the Tuesday, November 8, General Election. Due to redistricting and redrawn boundary maps, many voting districts have changed. At the City Council level, University City will vote in our new City Council District 6 with the communities of  Mira Mesa, Sorrento Valley, MCAS Miramar, Kearney Mesa, and parts of Scripps Ranch.
SD County News Center: Voters can take advantage of early voting at an additional 179 Vote Centers starting Saturday, Nov. 5. That will make a total of 218 centers open for the four days leading up to and including Election Day. Voters can cast their ballot at any one of the Vote Centers in the county. The hours are 8 a.m. to 5 p.m. through Monday, Nov. 7. All locations will be open again on Election Day, Nov. 8, when voting hours change to 7 a.m. to 8 p.m. You can find a Vote Center location near you at sdvote.com.
Under the Voter's Choice Act (VCA), voters choose when, where and how to vote. Voters who received a ballot in the mail may return it: By U.S. Postal Service (as long as it's postmarked by Nov. 8, Election Day), at a secure Ballot Drop Box location, or vote in person at a Vote Center near you.
Vote Centers: In the University City and Clairemont areas, Vote Centers are now open at:
ALCOTT ELEM SCHOOL
DOYLE RECREATION CENTER
NORTH CLAIREMONT REC CTR
STANDLEY PARK & REC CTR
UCSD GEISEL LIBRARY
Vote Centers replace polling places and provide more services. You can:
Vote in-person or drop off a mail-in ballot
Vote using an accessible ballot marking device
Receive assistance and voting materials in multiple languages
Register to vote or update your voter registration and vote on the same day
Your Vote is your Voice; please Don't be Silent; please Exercise your Right to Vote. For your convenience, University City Community Association has put together a list of resources to help ease the voting process this year:
In the City Council District 6 Race between Tommy Hough and Kent Lee, here's a short list of Headline News:
The last date to cast your vote in the November 8, midterm General Election is November 8. Your Vote is your Voice; please Don't be Silent; please Exercise your Right to Vote. For more information, visit: visit SD Registrar of Voters
From Voice of San Diego Politifest 2022 Debate: SD City Council District 6
From SD Union Tribune 2022 Candidate Forum: SD City Council District 6