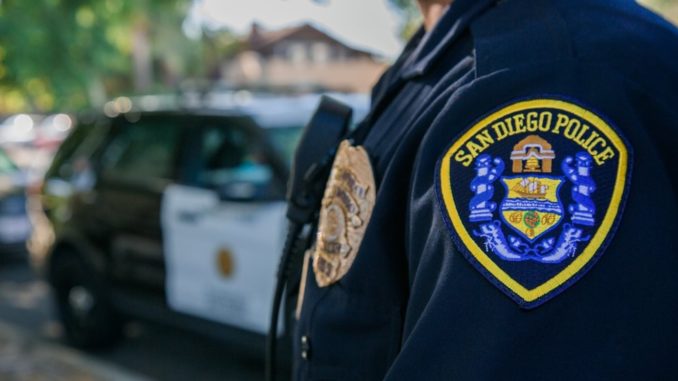 ➡️ Please note: The University City News website and print newsletter are free to read but are not free to produce and print and maintain. UCCA membership dues and advertising revenue help to make both the website and print newsletter possible. Membership dues also support many events, projects, and activities (such as neighborhood watch and the December Holiday Celebration) that make University City more than just a neighborhood.

 ➡️ Please join UCCA for 2023 at: https://www.universitycitynews.org/join-ucca-today/
As posted on Nextdoor on 11/28/2022: Property crime series – University City community. The San Diego Police Department has identified a property crime series occurring throughout the county, including the University City community. Northern Division Detectives are currently working to identify and arrest the suspects related to this series. The San Diego Police Department wants to provide information and education to the public regarding these suspects and recommend ways to improve your home security to protect yourself. 
As a result of our investigations, we want to share a list of common behaviors and practices used by these suspects. [To read and view as PDF: SDPD 11-28-2022 Property Crime Series – University City]
• The suspects often gain entry by unsecured windows or doors.
• The suspects target items of convenience left in plain sight, vehicle keys, cell phones, jewelry, watches, liquor, and clothing.
• The suspects have used stolen vehicle keys to locate and take the homeowner's vehicle to escape and to use the vehicle in other crimes.
Suggested security measures to help reduce your chances of becoming a victim:
Remember to always lock your doors, garage, and windows. Always activate your alarm when leaving your residence and before going to bed. Consider adding glass break alerts, second-floor motion sensors, and audible ringing alarms which can be heard outside the residence. When leaving your residence, watch your garage door close completely before driving away.
Have security cameras installed around the perimeter, particularly capturing entry into the master bedroom of the residence, and make sure they are in working order. Increase the lighting around the perimeter of the residence and make sure all bulbs are in working order. Without lighting at night, cameras may be ineffective. Consider adding additional motion sensor lights along the rear property line.

If your camera system is capable of sending "notifications" to your smartphone, make sure the feature is set up. Install smart lights or have a lamp on a timer in your residence and set up to have the lights turn on automatically at dusk.
Notify a trusted neighbor when you will be leaving on vacation. Store your valuables hidden and away from the master bedroom or consider getting a safety deposit box to secure your valuables when away.
Additionally, you can contact Northern Division to schedule vacation home checks provided by RSVPs www.sandiego.gov/police/services/vacation-house-check
You are the eyes and ears of your neighborhood. You know what is normal and what is not. We need your help. Do not hesitate to call to report suspicious activity.
See something, say something!
In case of an Emergency or witnessing a crime in progress, please call 911. To report suspicious activity, call our Non-Emergency line at 619-531-2000.

For Community Concerns contact Community Relations Officer Anderson Brown at Anbrown@pd.sandiego.gov or 858-552-1631.
---
For more information about University City's Neighborhood Watch program, visit: https://www.universitycitynews.org/neighborhood-watch/