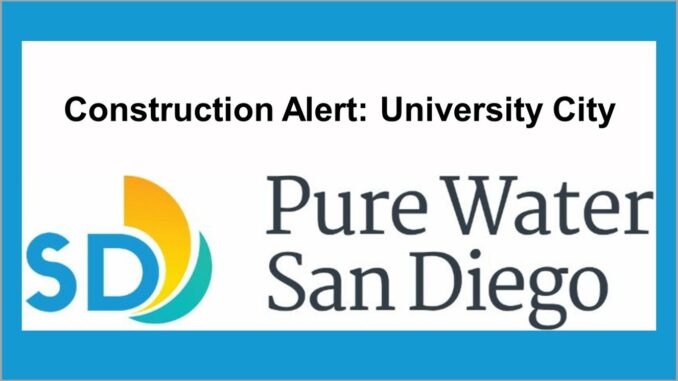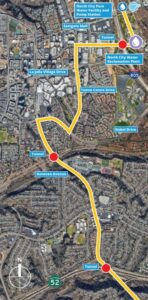 From Pure Water San Diego:  For the safety of the public, the Genesee Avenue parking lot at Marian Bear Park will be temporarily closed beginning Wednesday, Dec. 21 for the Morena Northern Pipelines & Tunnels project, part of Pure Water San Diego. Marian Bear Park & Trails are still open for use. Alternate parking can be located at 5233 Regents Road.
Construction will be ongoing, and it is estimated the parking lot will reopen by August 31, 2023. This timeline is subject to change – please check back for more information. For questions, contact purewatersd@sandiego.gov or 833-UTC-PWSD (833-882-7973).
See also: https://www.universitycitynews.org/?s=pure+water
---
➡️ Please note: The University City News website and print newsletter are free to read but are not free to produce and print and maintain. UCCA membership dues and advertising revenue help to make both the website and print newsletter possible. Membership dues also support many events, projects, and activities (such as the December Holiday Celebration, the 4th of July UC Celebration, Summer Concerts, Oktoberfest, neighborhood watch, street median and utility box beautification) that make University City more than just a neighborhood.
 ➡️ Please join UCCA for 2023 at: https://www.universitycitynews.org/join-ucca-today/