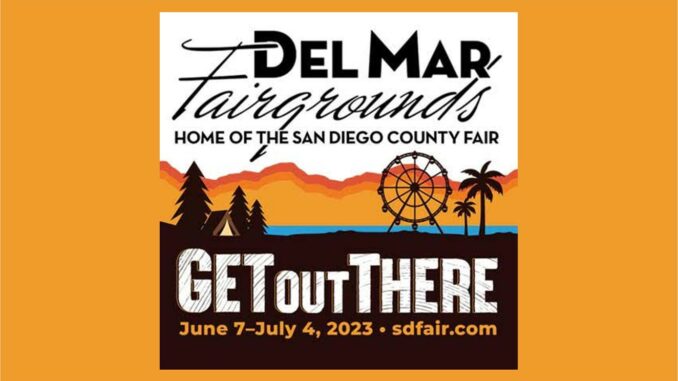 The San Diego County Fair returns with new banners and a new theme. This year, 21 UC High School students were nominated by school staff to be featured on the UCCA / San Diego County Fair banners. According to Principal Paredes, staff members were asked to identify a student who exemplifies leadership on campus through their participation in any one of many programs (academic, VAPA, athletic, clubs, etc.). The responses were numerous and diverse. Mr. Paredes notes that they are proud of all Centurions, and honored to have some of the student leaders represented in the community on the County Fair banners.
The UCHS student banners are displayed on street light poles on Genesee between Centurion and April Ct. There are also two sets of banners displayed on the far west end of Governor Drive near Stresemann, as well as on the east end of Governor Drive near Gullstrand.
Adventure awaits at the 2023 San Diego County Fair––"Get Out There!" to explore the great outdoors and get s'more of what life has to offer Wednesday, June 7 through Tuesday, July 4 at the Del Mar Fairgrounds. Scout out Best-of-Show winners in the Fair's competitive exhibitions. Reach new heights as you spin upside-down in the FunZone. Hike around San Diego Grown to learn all about local agriculture from food to fiber to flowers. Be prepared for an unsurpassed line-up of entertainment on the fair's featured stages.
---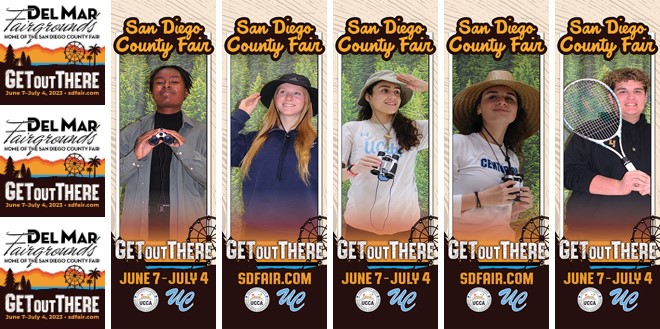 ---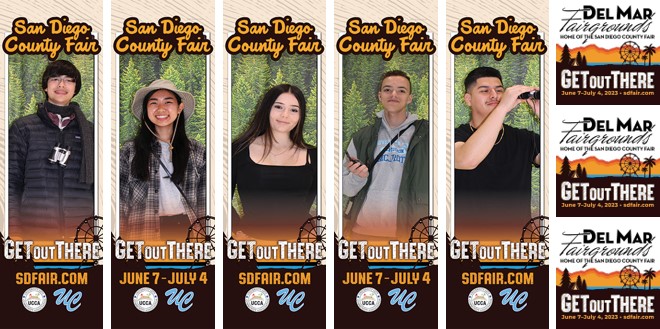 ---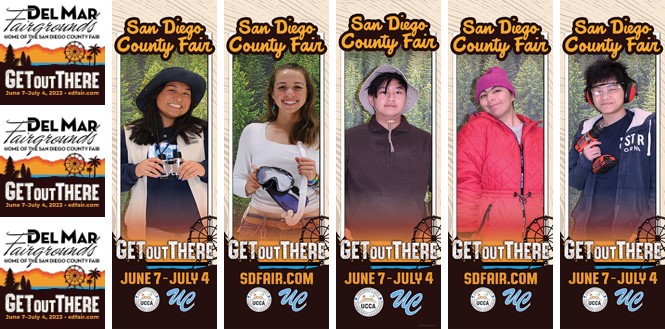 ---