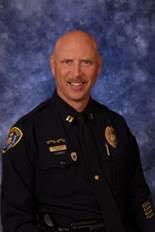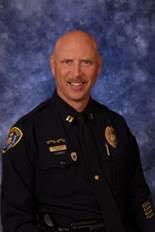 How did a white water rafting guide end up as the police captain of Northern Division in San Diego?
Growing up in South Oregon, Capt. Hanten spent summers guiding tourists down the challenging waters of the Rogue River as part of his family's business. While pursuing a Bachelor of Arts in English Literature at the University of Washington in Seattle, he was part of the crew team; in both cases, he learned the importance of teamwork.
In 1989, he moved to San Diego to accept a position with the San Diego police department Central Division and earned a Master of Public Administration degree from National University. The majority of his police training was in conjunction with training programs approved through the State of California's Commission on Police Officer Standards and Training (POST).
Capt. Hanten was recently promoted and has been assigned as the Captain of Northern Division to replace Capt. Jerry Hara who was assigned to the department's Operational Support Division.
Areas of expertise and excellence include the SWAT team, managing the police helicopter unit, heading the special events unit mentoring, training and communication, he is passionate about recruiting young people into law enforcement.
What's in it for us? Capt. Hanten is looking forward to getting to know successful programs such as Neighborhood Watch. "We can't police what we can't see" and that's where residents become partners with the police in reporting and preventing crimes.