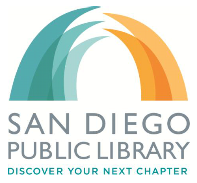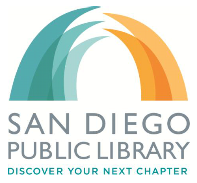 June Event Highlights | North University City Library | 8820 Judicial Drive | 858-581-9637 | sandiegolibrary.org
Events for Adults/Seniors
Small Business Assistance – Wednesdays at 11:30 AM. Dr. Adolpho Sanchez offers help in navigating the process to starting a business. Appointments available by calling the library.
Job Help Assistance – Wednesdays at 3:30 PM. Dr. Adolpho Sanchez offers help with resume writing and job searching. Appointments available by calling the library.
ESL Conversation – Wednesdays at 5:00 PM. Improve English conversation skills in an informal, small group setting.
Nutrition Class for Seniors – Thursdays, June 4 through June 25 at 2:00 PM. This series presented by the Jacobs & Cushman San Diego Food Bank is tailored to senior fitness, health and nutrition. Attendees will receive free recipe cards and bags of fresh produce. For more information or to register, please call Jenna Olson at 866-350-3663 ext. 97
Page Turners Book Club – Wednesday, June 10 at 5:30 PM. The Book Club will be discussing Flash Boys by Michael Lewis.
Knit in Public for World Wide Knit in Public Day – Saturday, June 13 10:00 AM – 5:00 PM. Join in on the largest knitter-run event in the world! Bring your own projects, or help knit a piece for the Carmel Mountain Ranch Library yarnbombing project.
Cinema Café -Wednesday, June 17 at 6:00 PM. Enjoy refreshments while watching a thought-provoking film. Please inquire with library staff for further details.
Events for Children/Families
Craft Time – Saturdays at 11:30 AM. Let your creativity run wild with a fun craft activity! Children under 8 welcome with an adult or older sibling.
Young Artist Series – Sunday, June 14; Saturdays, June 20 and 27 at 2:00 PM. Young musicians showcase their talents in an informal setting to expose children to the world of music.
Step-Up Theatre – Saturday, June 6 at 2:00 PM. Step-Up Theatre will offer a presentation on bullying.
Cinema Sing-along – Tuesdays (beginning June 9) at 2:00 PM. All ages are invited to our series of sing-along movies.
STEAM 2 Academy – Tuesday, June 9 at 3:30 PM. Science-based educational activities geared to students in grades K-3.
Paws to Read – Monday, June 15 at 4:30 PM. Practice reading out loud to a furry friend! Certified therapy dogs provided by Love on a Leash, San Diego Central Chapter.
Music and Movement *NEW!* – Fridays, June 19 & 26 at 11:30 AM. This fun and energetic program is for kids of all ages.
SUMMER READING PROGRAM: READ TO THE RHYTHM! Online registration begins June 15.
Special programs held Wednesdays at 6:30 PM outside on the West Lawn. Please bring your own blankets and lawn chairs: June 10 – Hullabaloo; June 17 – Krypton Yvonne; June 24 – The Amazing Dana.
Notes: Many thanks to the Friends of the Library for their generous sponsorship. You, too, can be a Friend; ask at the Check Out Desk. Please call the library to confirm programs. Changes are rare, but may occur. Summer Reading Program June 15 to August 15.