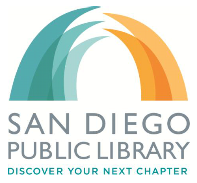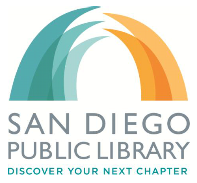 June Event Highlights | UC Community Library on Governor | 4155 Governor Drive | 858-552-1655 | sandiegolibrary.org
Events for Adults/Seniors
Qi Gong – Every Monday @ 9:30 – 11:30 AM. Qi Gong (Chi Gong) is a simple preventative health method of relaxing and harmonizing the body. These gentle exercises are suitable for any age and health condition.
Adult Yoga – Every Tuesday @ 4:30 – 5:30 PM. Gentle exercises to aid flexibility and improve concentration. Bring your own yoga mat or towel.
Chair Sit Yoga – Tuesday June 2 @ 2:00 – 3:00 PM. Get fit where you sit! Chair yoga is a gentle form of yoga that is practiced sitting on a chair or standing using a chair for support.
Zzymzzy Concert – Tuesday June 9 @ 6:30 – 7:30 PM. The Zzymzzy (Rhymes with Whimsy) Quartet plays unamplified, melodic, swinging, dreamy, full of sly surprise music from the Prohibition through the Second Big War, the glory days of Louis Armstrong and Duke Ellington.
Caring for Alzheimer's – Thursday June 11 @ 2:00 PM. Join local TV personality, former caregiver and Alzheimer's educator Kristen Cusato for a discussion about how to better communicate and support your loved ones with Alzheimer's or another form of dementia.
Accordion Club – Saturday June 13 @ 9:30 AM – 12:30 PM. All are welcome! Second Saturdays.
Presidential Trivia – Thursday June 18 @ 2:00 PM. Quizmaster and language columnist Richard Lederer will offer a treasury of insights into the feats, fates, families, foibles, and firsts of our American presidents.
UC Book Club – Wednesday June 24 @ 2:00 PM. The Book Club will be discussing Lisa Genova's Still Alice, a novel about Alice Howland who suffers early-onset Alzheimer's disease.
California-Friendly Landscape Class – Saturday June 27 @ 10:00 AM – 1:00 PM. This class introduces a holistic approach to landscape design and maintenance that emphasizes water-use efficiency. To enroll, please e-mail CCatapia@sandiego.gov. For more information please call 619-533-7485
Events for Children
Preschool StoryTime for Kids – Every Thursday @ 10:30 – 11:30 AM. Join us for stories crafts finger plays and songs.
Makerspace Craft Station – All week long (Monday – Saturday). A craft station is available in the Children's Area during library hours with a different craft each week.
Events for Tweens/Teens
Kendama Club – Every Wednesday @ 1:30 – 2:30 PM. Kendama is a traditional Japanese toy which consists of a ken (sword) and tama (ball) connected by a string. Test your skills against others, learn new tricks and just have FUN!!!
Video Game Fridays – Every Friday @ 3:00 – 4:00 PM. Wii gaming with your friends, get your game on!
Summer Reading Programs
Disney Animated Musical Movie – Friday June 19 and 26 @ 1:00 PM. Join us for a movie and come sing-a-long with your favorite Disney characters. Call for movie titles.
Hullabaloo – Wednesday June 17 @ 2:00 PM. Popular children's musical act, Hullabaloo, will perform tunes that get both kids and parents tapping their toes and clapping along.
Joe Gandelman – Wednesday June 24 @ 2:00 PM. Join us for ventriloquist Joe Gandelman's acclaimed show with his BIG cast of puppets and dummies.
Notes: Many thanks to the Friends of the Library for their generous sponsorship. You, too, can be a Friend; ask at the Check Out Desk. Please call the library to confirm programs. Changes are rare, but may occur. Summer Reading Program June 15 to August 15.