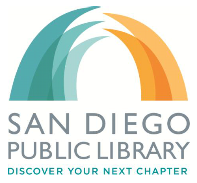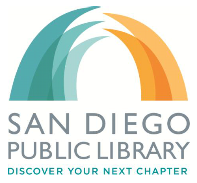 Library on Governor July/August Event Highlights
Adults
Qi Gong – Every Monday @ 9:30 – 11:30 AM (except July 20). Qi Gong (Chi Gong) is a simple preventative health method of relaxing and harmonizing the body. These gentle exercises are suitable for any age and health condition.
Zumba for Special Needs and Beginners – Every Monday @ 1:00 – 2:00 PM. Led by Lis Garces a licensed Zumba® instructor since 2007. Lis is the Founder and Director of the Juan Carlos Organization which provides dance therapy exercise for the Special Needs Community.
Adult Yoga – Every Tuesday @ 4:30 – 5:30 PM. Gentle exercises to aid flexibility and improve concentration. Bring a yoga mat or towel.
Chair Sit Yoga – Tuesday July 7, 21, August 4, 18 @ 2:00 – 3:00 PM. Get fit where you sit! Chair yoga is a gentle form of yoga that is practiced sitting on a chair or standing using a chair for support.
Strategies to Maximize Your Social Security Income – Tuesday July 7 @ 6:30 – 7:30 PM. A workshop to learn social security strategies that could maximize your lifetime benefits. Call 1-800-955-0934 to RSVP.
Accordion Club – Saturday July 11, August 8 @ 9:30 AM – 12:30 PM. All are welcome! Second Saturdays.
OASIS: There's No Place Like MY Home – Thursday July 9 @ 2:00 – 3:30 PM. Examples and products to help maintain safety.
Friends of the Library Book Sale – July 16 – 18 (Thurs. 1:00 – 5:30, Fri. 9:30 – 5:30, Sat. 9:30 – 2:30). Support your library and buy books, music CD's, DVD's, etc. at our book sale.
SilverWood Concert – Tuesday July 21 @ 6:30 – 7:30 PM. SilverWood is known for its full, rich sound and stirring rhythms performed over a wide spectrum of music styles.
UC Book Club – Wednesday July 22, August 26 @ 2:00 PM. July's book is Kazuo Ishiguro's The Remains of the Day. The August book is Alexandra Fuller's Don't Let's Go to the Dogs Tonight.
Online Security for Seniors – Thursday July 23, August 27 @ 2:00 – 4:00 PM. How to protect your computer and yourself on the internet.
Scrabble Club – Tuesday July 28, August 25 @ 5:00 – 8:00 PM. All welcome! Bring your own board and meet new friends!
San Diego Symphony – Wednesday August 5 @ 6:00 PM. A small ensemble performing a 45 minute concert followed by a Q & A session.
OASIS: Chronic Disease – Thursday August 20 @ 2:00 PM. Dr. Joy will share with you how acupuncture and Chinese medicine can be added to your treatment plan.
Children
Preschool StoryTime for Kids – Every Thursday @ 10:30 – 11:30 AM. Stories, crafts, finger plays and songs.
Makerspace Craft Station – All week long (Monday – Saturday), a craft station in the Children's Area during library hours with a different craft each week.
Tweens/Teens
Kendama Club – Every Wednesday @ 1:30 – 2:30 PM. Test your skills against others, learn new tricks and just have FUN!!!
Video Game Fridays – Every Friday @ 3:00 – 4:00 PM. Wii gaming with your friends, get your game on!
SD Book Arts – Tuesday July 14 @ 6:00 PM. Read to the Rhythm Turkish Map Fold insert. Learn the traditional and magical map fold. The paper will be decorated with musical artwork and a quote on the topic. Please call 858-552-1655 to RSVP.
Summer Reading Programs
Disney Animated Musical Movie – Friday July 10, 24, 31, August 7 and 14 @ 1:00 PM. Sing-a-long with your favorite Disney characters.
Magician Justin Rivera – Wednesday July 1 @ 2:00 PM. A nationally recognized professional magician and comedian, who has performed on several television shows and on stage at clubs and events.
Bayou Brothers – Wednesday July 8 @ 2:00 PM. With a sound straight out of Louisiana, Bayou Brothers will get you dancing.
Mad Science – Wednesday July 15 @ 2:00 PM. Mad Science delivers a unique, hands-on experience both entertaining and educational.
Sparkles the Clown – Wednesday July 22 @ 2:00 PM. An Award-winning clown, Sparkles has been clowning around since 1987!
Little Catbird – Wednesday July 29 @ 2:00 PM. Little Catbird presents Rhythm Red Riding Hood! It features original music, early jazz music, puppets and more surprises!
Scott Land – Wednesday August 5 @ 2:00 PM. Marionettes 'come to life', with fun and excitement; an entertaining and artistic experience.
Summer Reading Program Finale – Wednesday August 12 @ 2:00 PM. Craig Newton plays an incredible variety of musical instruments to accompany delightful songs about following your dreams; followed by light refreshments and Free Spirit the Clown providing face painting and balloon-twisting from 3:00 – 4:00 PM.
Notes: Many thanks to the Friends of the Library for their generous sponsorship. You, too, can be a Friend; ask at the Check Out Desk. Please call the libraries to confirm any given program. Changes are rare, but may occur. Libraries will be CLOSED July 3 and July 4, Independence Day.
---
What do Facebook, Twitter, Nextdoor, ImproveUC and UCCA have in common? They are all ways neighbors can connect with neighbors and the University City community.
Create a post, start a conversation, share the news, organize an event, keep in touch. Take a look: