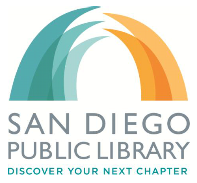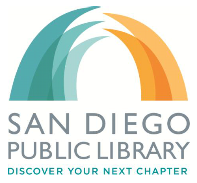 North University City Library on Judicial July/August Event Highlights
Events for Adults/Seniors
Gentle Yoga – Fridays @ 10:00 AM. Learn basic yoga techniques, perfect for beginners, expectant mothers, seniors and persons with disabilities. Please bring your own mat.
Page Turners Book Club – Wednesday, July 8; August 12 at 5:30 PM. July's selection: The Poisonwood Bible by Barbara Kingsolver.
Cinema Café – Wednesday, July 15; August 19 at 6:00 PM. Enjoy refreshments while watching a thought-provoking film. Title TBA. Please inquire with library staff for further details.
Events for Children/Families
Arts & Crafts Fridays – All day, all summer long! Each week we will have a fun craft activity to make and take home.
Music and Movement *NEW!* – Fridays @ 11:30 AM. This new fun and energetic program is for kids of all ages.
Craft Time – Saturdays @ 11:30 AM. Let your creativity run wild with a fun craft activity! Children under 8 welcome with an adult or older sibling.
Young Artist Series – Select weekends @ 2:00 PM. Please inquire with library staff for details. Local young musicians showcase their talents in an informal, interactive setting designed to expose children to the world of music.
Cinema Sing-along – Tuesdays (through August 18) @ 2:00 PM. All ages are invited to our series of sing-along movies at the library! Call the library for more details.
Yoga Storytime – Monday, July 13 & 27; August 10 & 24 @ 10:30 AM. Stretch both your body and your mind in this unique program that combines stories, songs and simple yoga poses. Families enjoy healthy fun and bonding. Please bring your own mat.
STEAM 2 Academy – Tuesday, July 14 & August 11 @ 3:30 PM. Science-based educational activities geared to students in grades K-3.
Paws to Read – Monday, July 20 and August 17 @ 4:30 PM. Practice reading out loud to a furry friend! Certified therapy dogs provided by Love on a Leash, San Diego Central Chapter.
Storytimes:
English – Thursdays @ 10:30 AM
French – Thursdays @ 11:15 AM
Sign Language – Thursday, July 2 & August 13 @ 12 noon
SUMMER READING PROGRAM: READ TO THE RHYTHM! Special programs held Wednesdays @ 6:30 PM:
July 1 – Mad Science
July 8 – Alakazam Magic Show
July 15 – Wild Wonders Animal Show
July 22 – Sparkles the Clown
July 28 (Special Tuesday Night show) – Craig Newton Music
July 29 – San Diego Symphony ensemble
August 5 – Pacific Animal Productions
August 12 – Justin Riviera Magic Show
August 19 – SRP Finale Ice Cream Party with music by Twinkle Time
All summer reading programs will be held outside on the West Lawn. Please bring your own blankets and lawn chairs.
Notes: Many thanks to the Friends of the Library for their generous sponsorship. You, too, can be a Friend; ask at the Check Out Desk. Please call the libraries to confirm any given program. Changes are rare, but may occur. Libraries will be CLOSED July 3 and July 4, Independence Day.
---
What do Facebook, Twitter, Nextdoor, ImproveUC and UCCA have in common? They are all ways neighbors can connect with neighbors and the University City community.
Create a post, start a conversation, share the news, organize an event, keep in touch. Take a look: