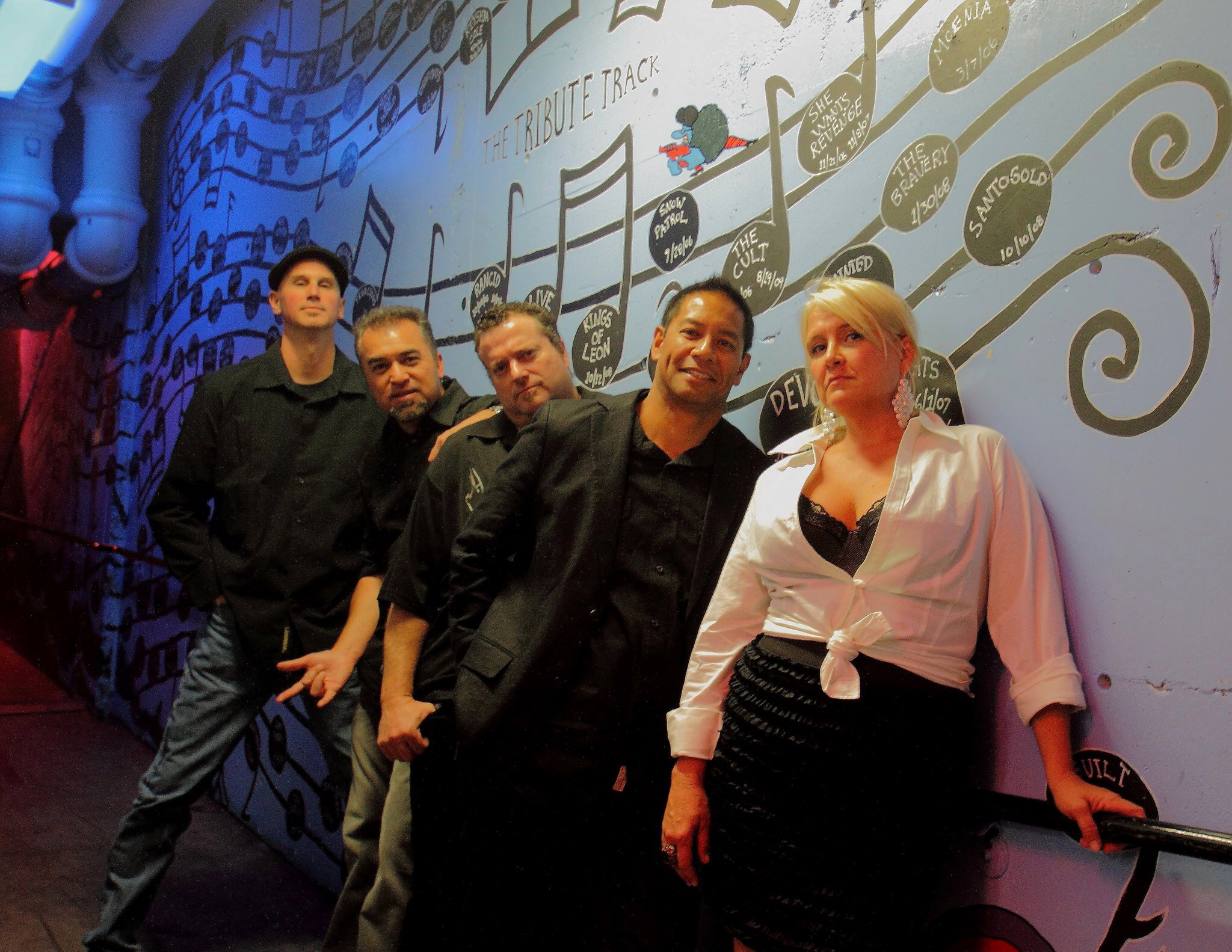 The 2015 Summer Concerts in Standley Park begin Sunday, July 12, with Forecast, featuring UC's own Greg Pardue. The summer concerts are a season favorite amongst UC residents, and many of the bands have UC ties. In addition to Forecast's Greg Pardue, bands with links to University City include Jill Harvey with Rifftide, Greg Zinser with Relative Minors & Friends, and Rick Kern with Teaser (pictured below, left to right).
---
The concerts are on Sunday nights through August 16, then shift to Friday nights for the final two bands. The community is invited to bring a picnic dinner, and set up chairs and blankets for a lovely night out. The concerts are always free to the community, thanks to the support of sponsors Scripps Heathcare and UCCA.
Sundays from 5 – 7 PM:
July 12 – Forecast, Jazz Fusion, with UC's Greg Pardue
July 19 – Rifftide, Classic Rock & Top 40, with UC's Jill Harvey
July 26 – Chini & Camberos, Latin/Flamenco/Jazz/Rock Fusion
August 2 – Relative Minors & Friends, Oldies, with UC's Greg Zinser
August 9 – Swamp Critters, Cajun
August 16 – Nitro Express, Country
Fridays from 6 – 8 PM:
August 21 – Teaser, Arena Rock, with UC's Rick Kern
August 28 – Legends, '50s & '60s Oldies
Note: Standley Park is located at 3585 Governor Drive, University City, 92122. Adapted from article by Jemma Samala, originally printed in the July/August UCCA newsletter.
---
What do Facebook, Twitter, Nextdoor, ImproveUC and UCCA have in common? They are all ways neighbors can connect with neighbors and the University City community.
Create a post, start a conversation, share the news, organize an event, keep in touch, take a look: